Southern Pacific Rattlesnake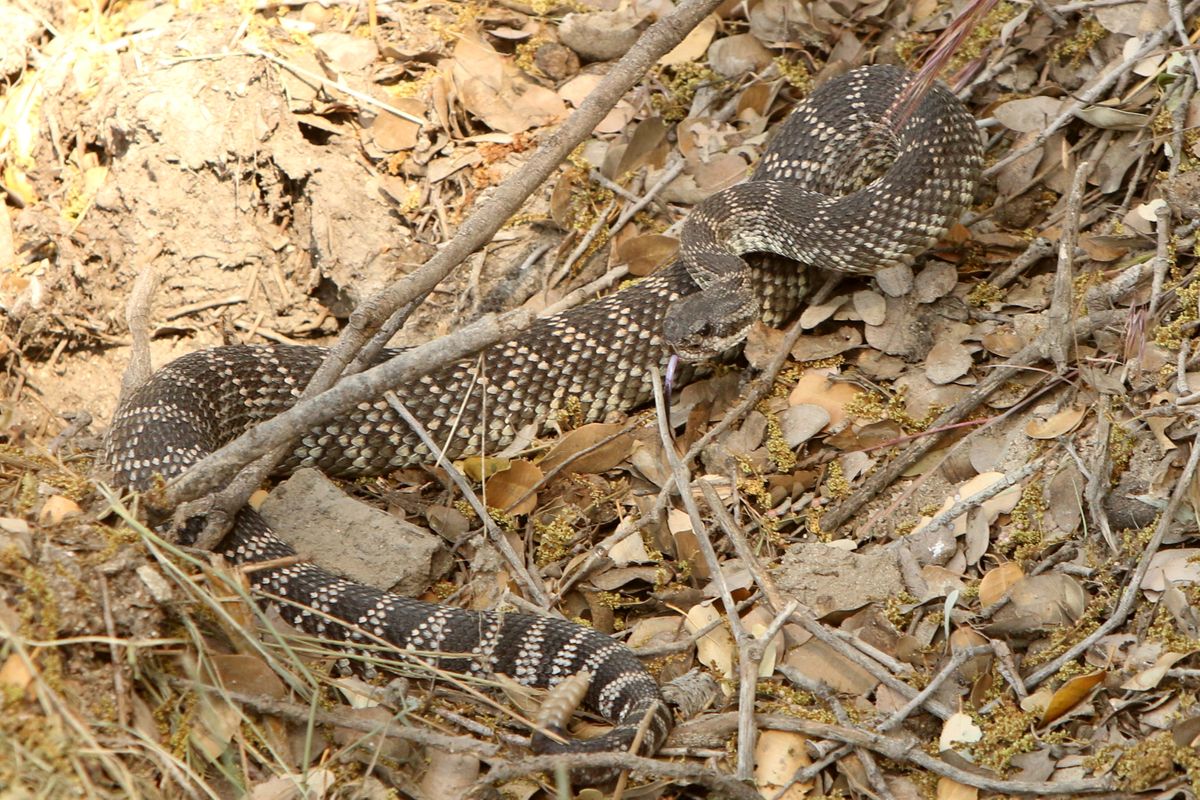 The most dangerous snake in Orange County, a southern pacific rattlesnakes venom contains a myotoxin and hemotoxin. These rattlers don't have black and white stripes near their rattles like the two other rattler species in this county. You will typically find them basking on open trails during warm days in the summer. Their typical diet consists of rodents, small mammals, birds, reptiles, amphibians. Ground squirrels are immune to their venom and will attack to deter the snake.
Although they are very dangerous, they do not seek out humans and have no reason to bite us except in defense. If you step on one or get close enough to make one feel threatened, it will defend itself the only way it can. A bite from this snake will require a visit to the emergency room and an expensive bill. Their rattle is for warning predators, they will rattle if they feel threatened. We are lucky that they rattle first before striking which is their way of letting us know that we are in their space and we are not welcome there. If you see one, enjoy looking at it from a distance and let it be.
A recent study shows that they may have different venom depending on location, possibly different elevations. It's likely that their prey determines which venom they have. Neurotoxin is more potent, similar to Mojave green rattlesnakes. Most animals can be disabled with myotoxin and hemotoxin but some animals at certain elevations or regions may be immune to those venoms, that's where neurotoxin would be needed. It's likely that the southern pacific rattlers in Orange County have myotoxin/hemotoxin but it's unknown if any have neurotoxin. If a human is bitten by a rattler with neurotoxin, a higher dosage of antivenom is required.
Hemotoxin - Destroys red blood cells, tissue, and disrupts blood clotting
Myotoxin - Severe muscle necrosis and paralysis
Neurotoxin - Destroys nervous system and paralysis