Started in 2016, the goal with this website is to promote Orange Countians and visitors of this beautiful land to get out and enjoy the outdoors while also using education to help appreciate the array of wildlife we are so fortunate to have here. Every photo and video you see on this website was shot by myself, Mark Girardeau who owns all copyrights except for the sea otter photo and the photo of Calico Ghost Town. In recent years, my website which I created has gained much attention, so much that several other websites are starting to call themselves "Orange County Outdoors," in an effort to gain attention, thank you for sticking to the original.
"I love spending as much time outside as possible, I am very familiar with much of California and try to explore as much of it as possible especially Orange County where I reside which is why I got the idea to create this website which first started off with just an Instagram account because I love sharing my photos and videos while helping educate others about our natural history and why it is important to take care of it. I don't disclose locations of certain animal species due to their safety and certain bird species especially nesting sites. Upon providing information about some of these awesome places, I ask that you please respect them, pick up trash, obey posted signs, and try to have as little impact as possible.
This website is inspired by my Father Greg who passed away from brain cancer in 2014, he introduced me to so many awesome things outdoors and how to respect others, after taking care of him for three years, I made it my mission to live how he wanted me to.
Please feel free to contact me with any suggestions or media inquiries at "mark@orangecountyoutdoors.com"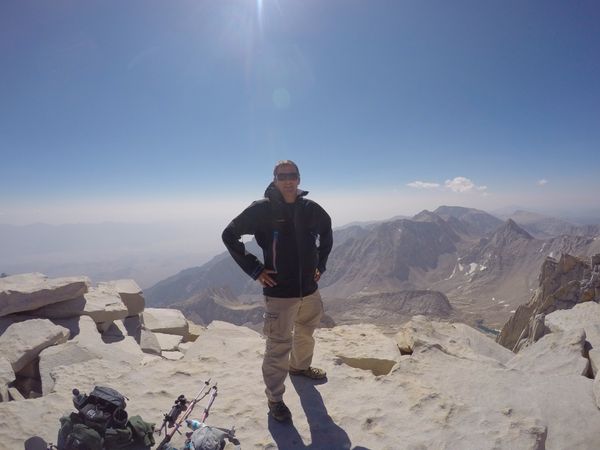 Why create Orange County Outdoors?
I wanted to create a place where people can learn about Orange County's outdoors with its wildlife, events, beaches, parks, and other outdoor features all in one place. I'm not affiliated with any organization like the county or state parks, therefore I can provide information about ALL of Orange County and not limit the info to a specific area within the county. Also I LOVE sharing my photos and videos with people and doing my part to educate others about taking care of what we are so fortunate to have here. This is not a profit monetarily for me but a profit of feeling accomplished about helping others. In recent years, there have been several imitators calling themselves Orange County Outdoors in an attempt to gain traction online be seeming relevant to this page but I can assure you they are just imitators and in no way affiliated with this website. Thanks for sticking to the original!
Organizations I support
The following organizations are who I choose to support monetarily due to great intentions and well deserving of all the support they can get:
Happy Whale - Citizen science which researches and monitors whale movements. This website has changed the way we understand whales with its citizen science that allows everyone to help, the founder is passionate about the environment and welcomes funding to help support the costs associated with this site.
Pacific Marine Mammal Center - Non-profit that rescues and rehabilitates primarily seals and sea lions that need help, also they rescue other animals like sea turtles and dolphins and they help disentangle whales caught in ropes/nets. They rely solely on donations
eBird - Website that most birders use to record and document all bird species which enables the ability to track migration patterns and changes in climate.
Bird Banding Lab - Report birds with tags/bands to monitor individual movements and lifespans
Dr. Vickers at U.C. Davis - Helps monitor the local mountain lion population including keeping them safe
Shark Lab at C.S.U.L.B. - Monitors and researches great whites along our coast
California Killer Whale Project - Researches and identifies killer whale populations off the coast of California and beyond