Coast Horned Lizard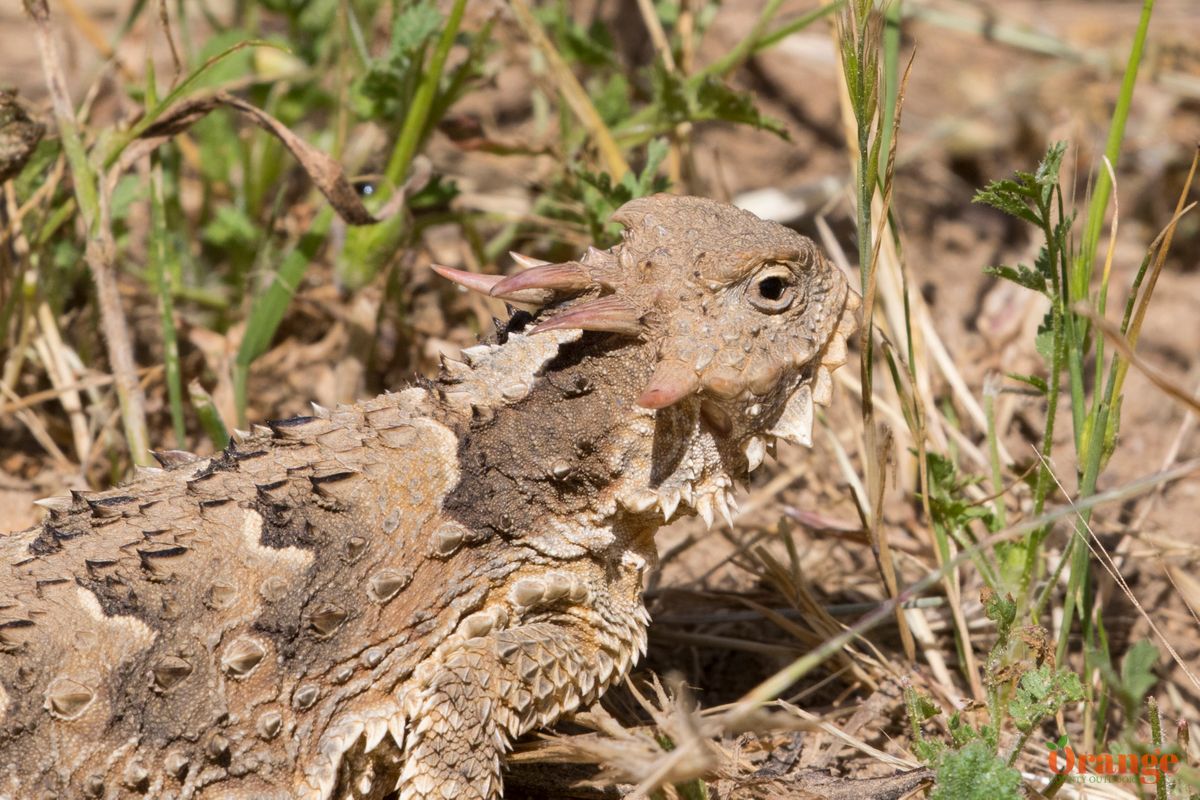 Also known as Blainville's horned lizard, this variation of horned lizard inhabits the coastal counties of Southern and Central California while the desert horned lizard inhabits inland Southern California. Coast horned lizards have 2 rows of spikes along their sides while desert horned lizards have 1 row.
These lizards, sometimes referred to as horny toads, can reach 4 inches in length not including their tail and primarily prey on ants. They have several defense tactics to deter predators: They can alter their colors slightly to camouflage themselves into their background, they will also stay perfectly still so they aren't noticed, and if those fail they have the ability to shoot a stream a blood from their eyes about 6 feet and can do so accurately aimed at their potential predator.
You might find them while hiking around low brush areas when it's warm. Sightings include Crystal Cove State Park, Laguna Coast Wilderness, Carbon Canyon, and Santa Ana Mountains.