Sperm Whale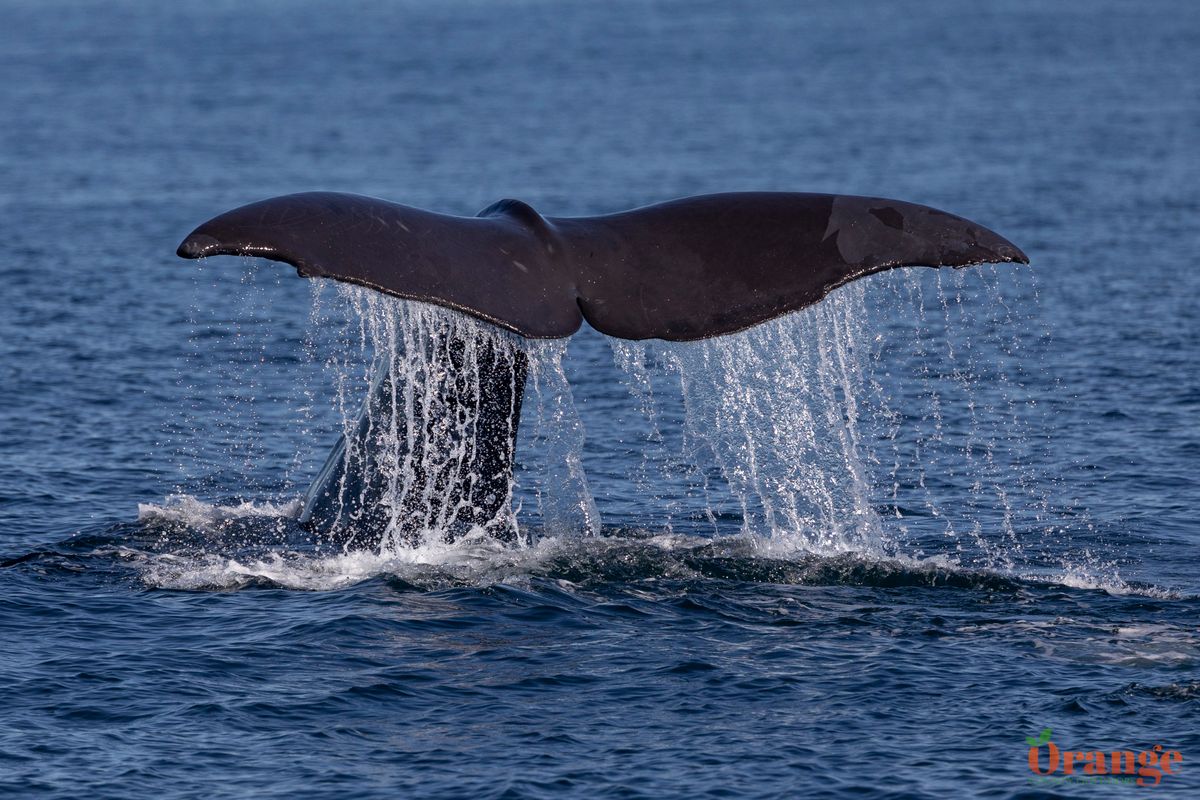 Max length: 60 ft.
Max weight: 90,000 lbs.
Possible viewing months: Rare any time of year
A very rare sighting for Orange County but every few years or so there tends to be a sighting off the coastline here. Listed as an endangered species, long ago they were thought to be quite common here until whalers hunted them to the brink of extinction until a ban was put in place. Sperm whales have very slow productions rates which is why they haven't been able to recover as fast as other whale species. In recent years, there have been sightings of single males in the area as well as large pods of females numbering from 40-80 passing through. While their migration is not entirely known, it's completely unpredictable when they will be sighted here.
Sperm whales are the largest toothed whales and have the largest brain of any animal on the planet. Their primary known diet is squid although they are capable of feeding on sharks/fish as well. Capable of holding their breath for almost 2 hours, they can dive to depths over 7,000 ft. Because of their long dive times, they are difficult to locate, their typical dive times tend to be around 30-60 minutes, then taking about 10-20 breaths at the surface before diving back down. On their dive, their fluke tends to come up high above the surface since they typically dive straight down unlike most other whales. The best way to locate a sperm whale when it's know that one is in the area, is by using a directional hydrophone since they are almost always echolocating for food except when surfacing or at the surface. They can be easily identified by their odd shaped bodies and blowhole that is located slightly on the left side of their head, creating spouts at a 45° angle.