Pacific White-sided Dolphin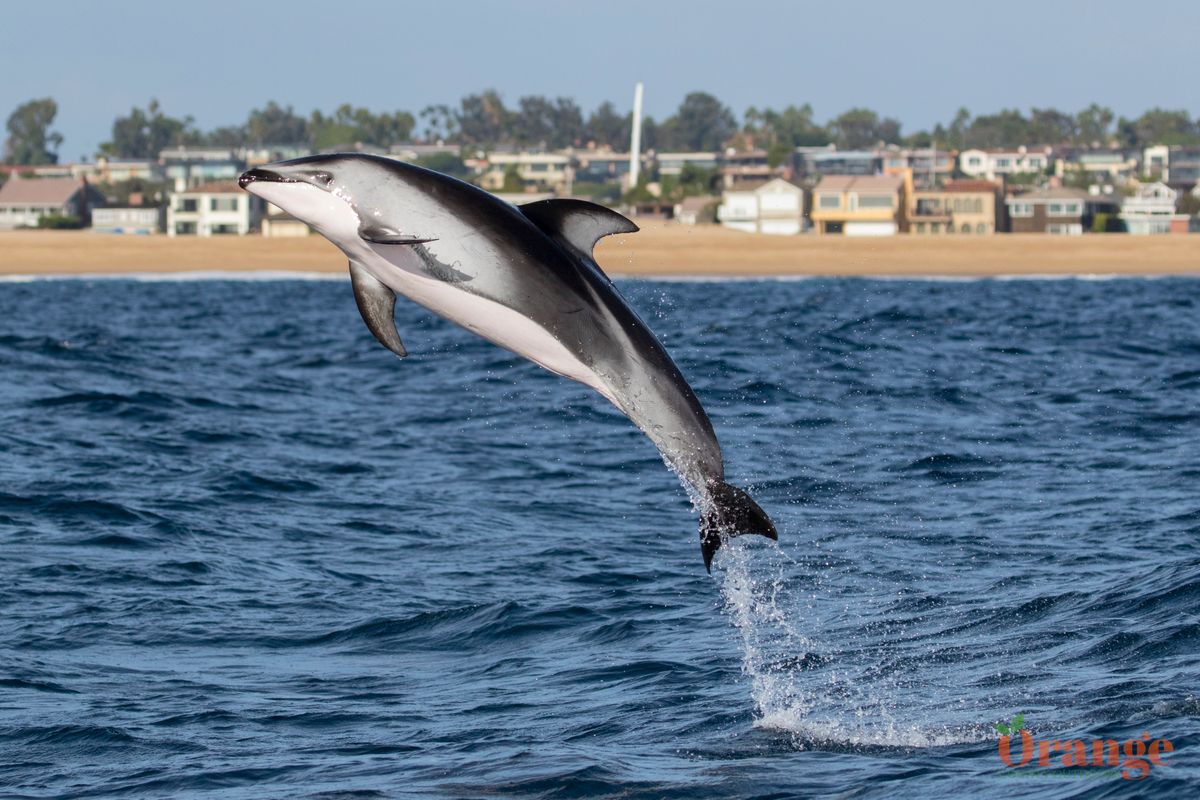 Length: Up to 8 feet
Weight: Up to 400 lbs.
Lifespan: Up to 50 years
Diet: Squid and small fin fish
One of our winter visitors, Pacific white-sided dolphin show up along the Orange County Coastline when the water temperature drops down into the 60's. You will typically find them in small pods from 5 to 20 and not far from shore. In Northern California, it is more common to see them in large pods, sometimes mixed with other species of dolphin, year-round. This species is known for being extremely playful with boats except when they are focused on hunting.
Unlike the common and bottlenose dolphin which are the most commonly seen dolphin species here, Pacific white-sides do not have a beak. They get their name because of their white sides and belly but they also have distinct black and gray markings on their sides and a two-tone dorsal fin. This species is one of the only dolphin species besides killer whales that have sexual dimorphism which can allow us to tell apart males from females. Mature males have much larger and very curved dorsal fins while females have smaller and more triangular dorsal fins.