Pacific White-sided Dolphin
Length: Up to 8 feet
Weight: Up to 400 lbs.
Lifespan: Up to 50 years
Diet: Squid and small fin fish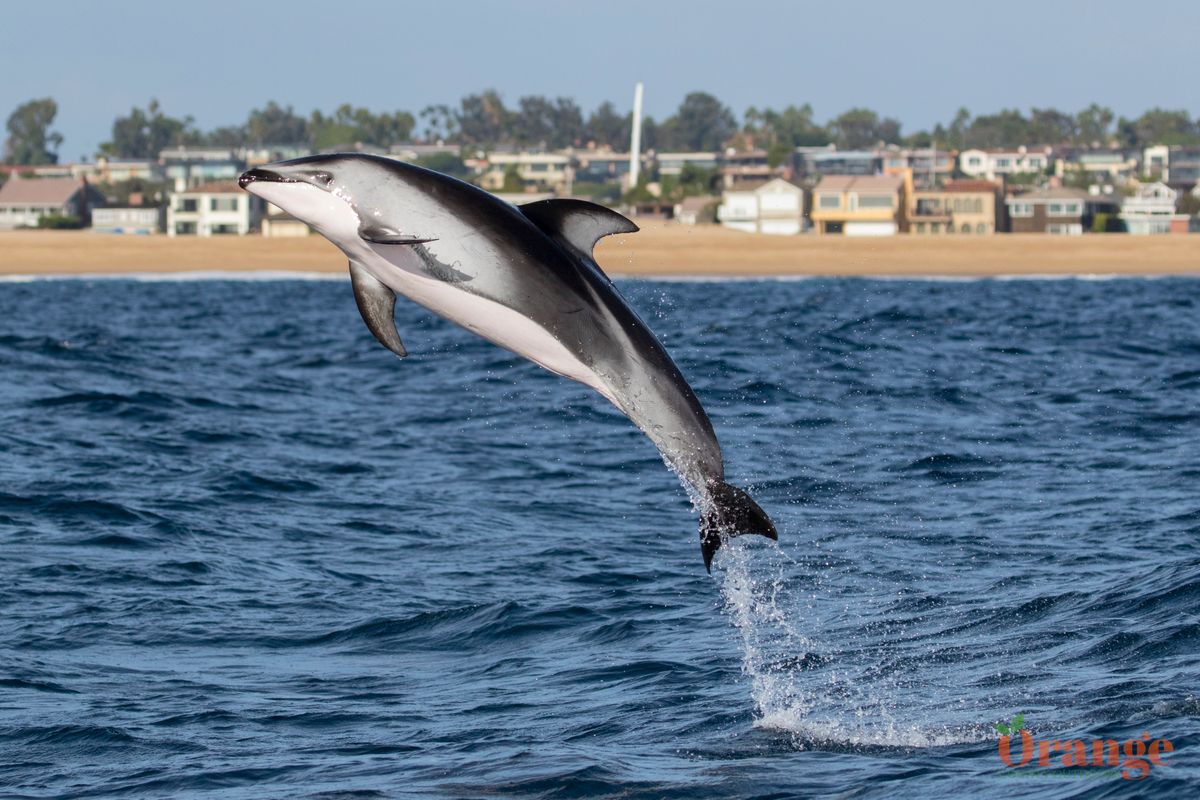 During winter months is when Pacific white-sided dolphin show up along the Orange County Coastline in small pods typically from 5 to 20 and not far from shore. This particular species prefers colder waters and will travel North during summer will they form much larger pods sometimes in the thousands while occasionally joining up northern right whale dolphins or bottlenose dolphins. This species is known for being extremely playful with boats except when they are focused on hunting.
Unlike the usual common and bottlenose dolphins which are the most commonly seen dolphin species here, pacific white-sides do not have a beak. They get their name because of their white belly but they also have distinct black and gray markings around the belly and on their lips. Their dorsal fins are black and light gray with males fins being slightly larger and more curved.