Humpback Whale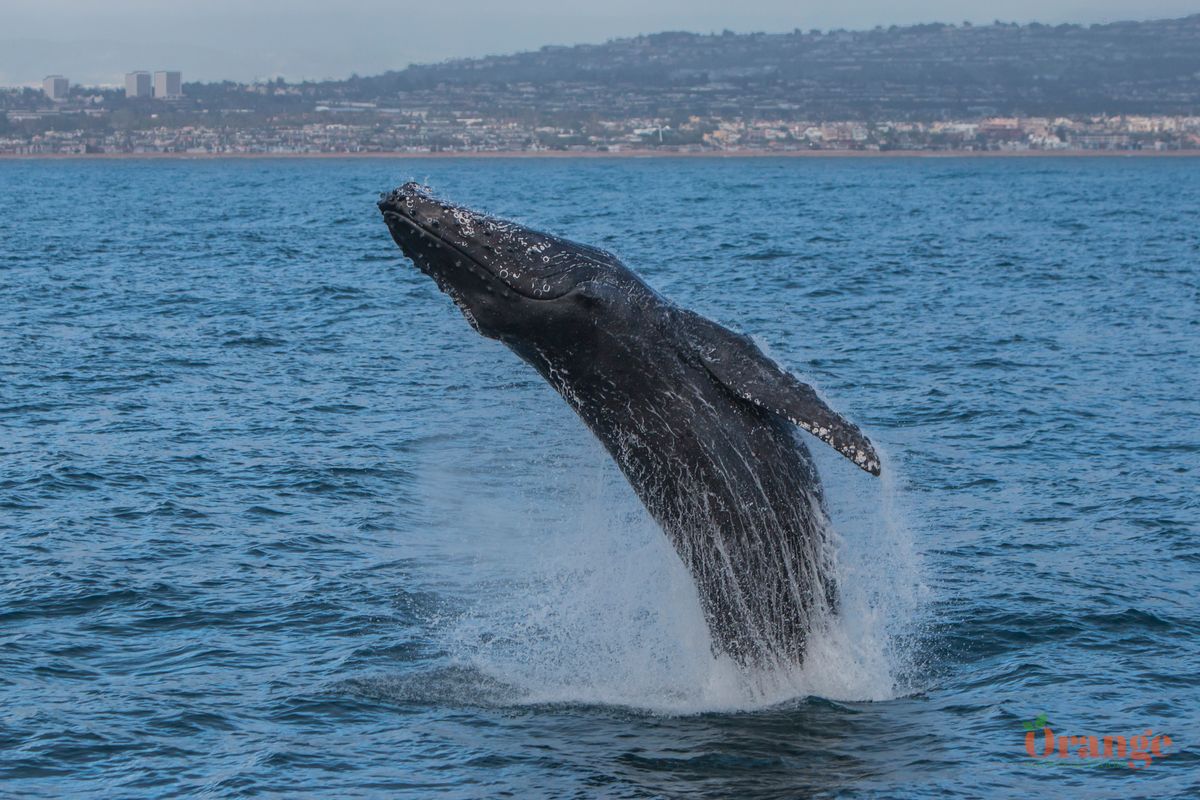 The acrobats of the sea, with their massive pectoral fins they are capable of stunning aerial maneuvers. In recent years, they have become more common off our coast mostly during summer months but also occasional appearances throughout the year. Unlike gray whales which migrate past Orange County, humpbacks do not migrate past here, instead they come here to feed and sometimes we see an individual humpback whale here for more than a month while others show up one day and are gone the next. Humpbacks are best identified by their fluke (tail) which is like a fingerprint as each one has a different coloration pattern usually white or gray. I also submit my images to a database for help with identifying and tracking these whales called Happy Whale.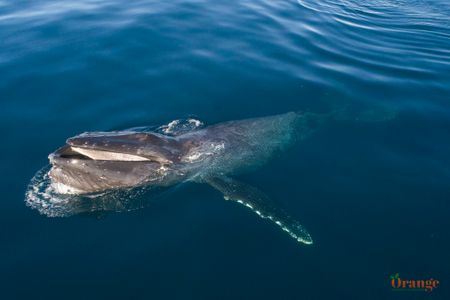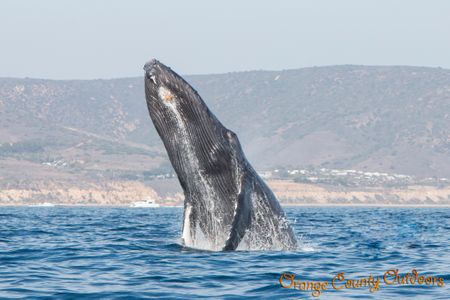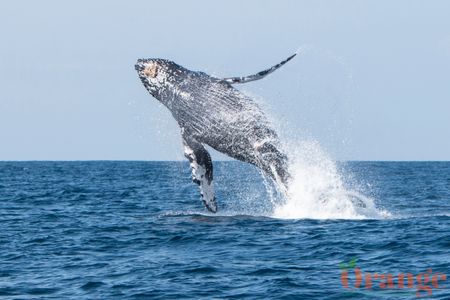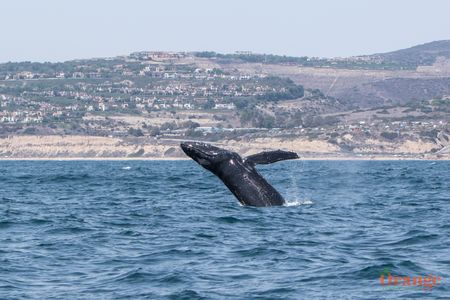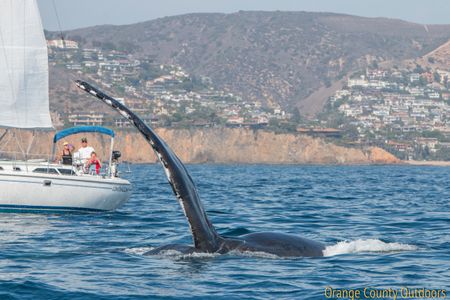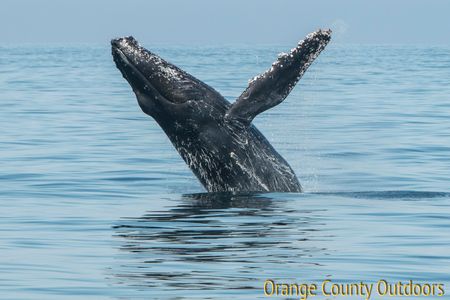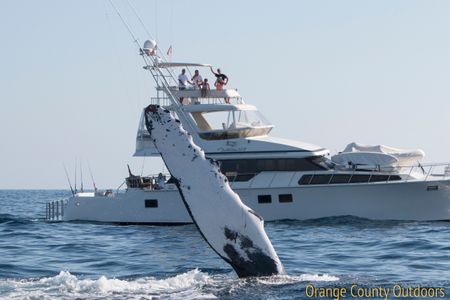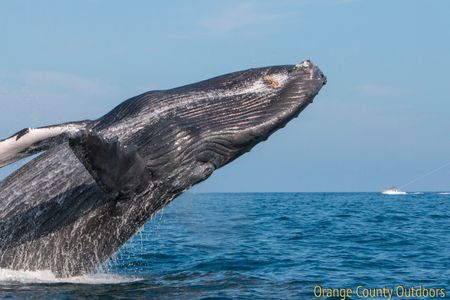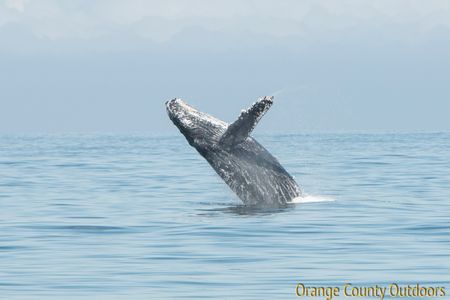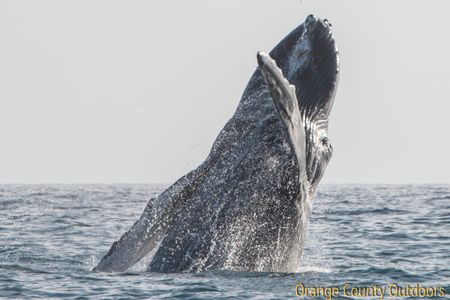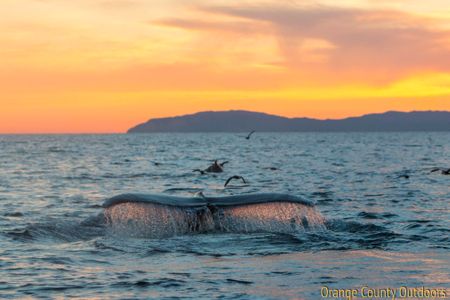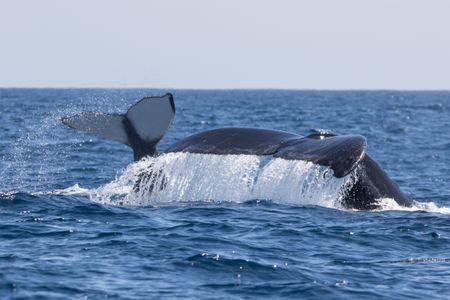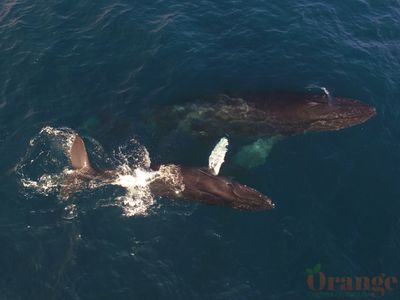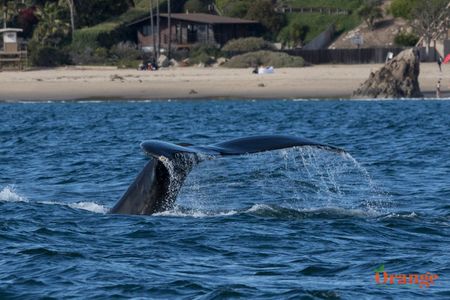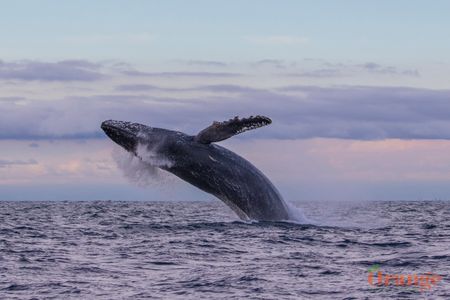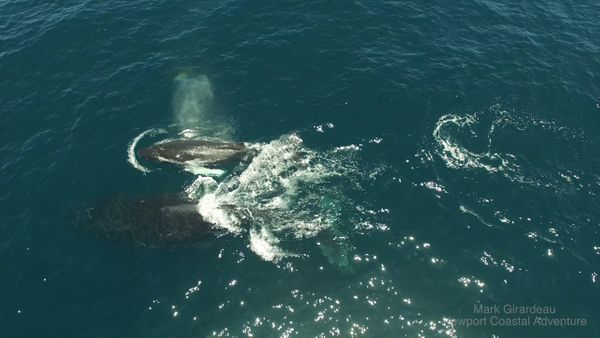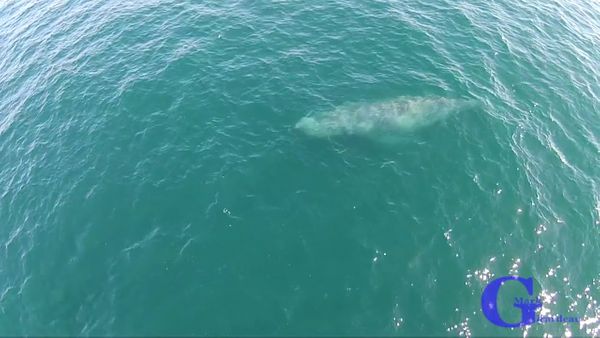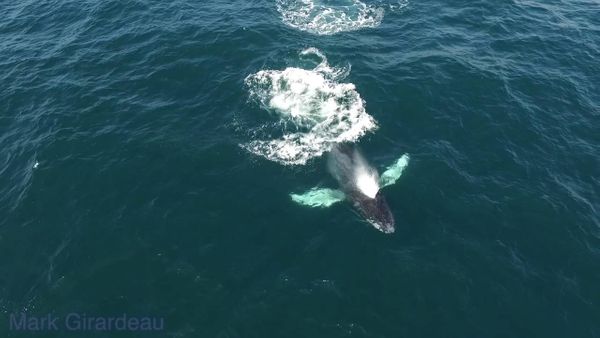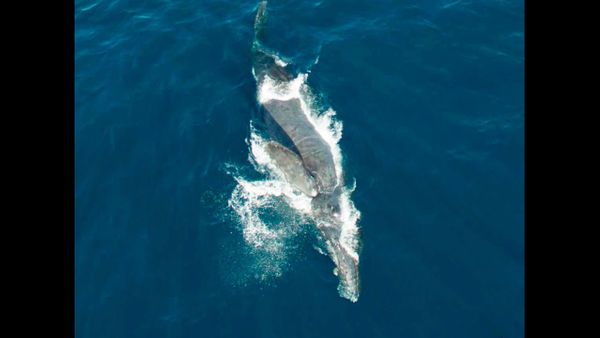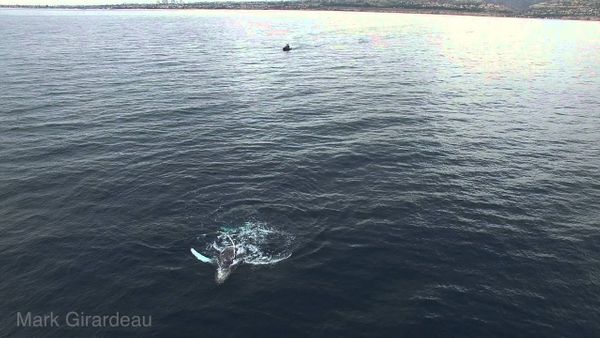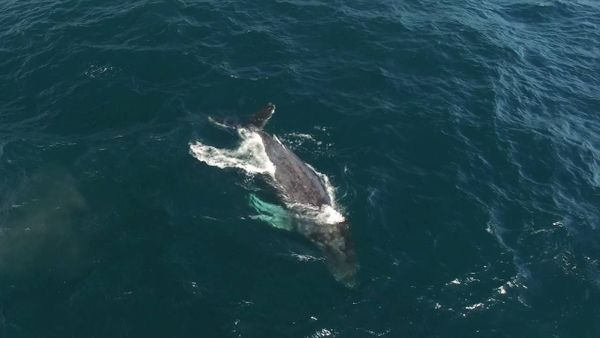 Fluke Variations
The fluke/tail of a humpback whale is as unique to each individual as a human fingerprint, by taking photos of the underside of their fluke, we can identify them thanks to a website known as Happy Whale which catalogs them. As you scroll through these photos taken off Orange County, you will notice some have rake marks which are caused by the teeth of killer whales, some have mostly black or mostly white flukes, some have circles caused by barnacles that have fallen off.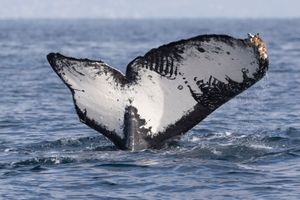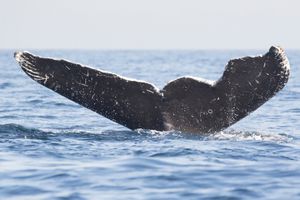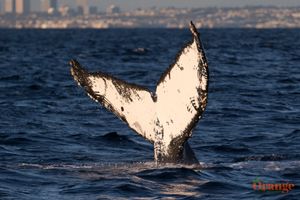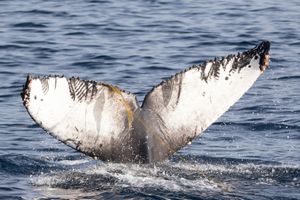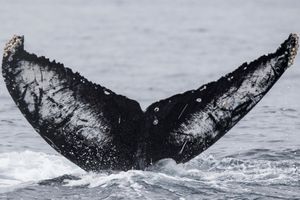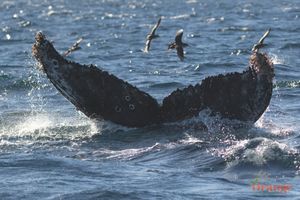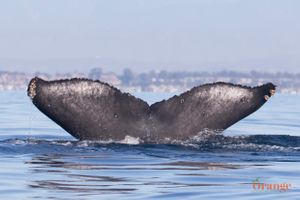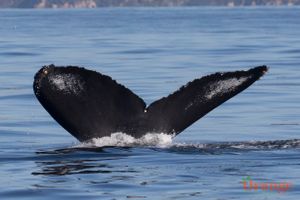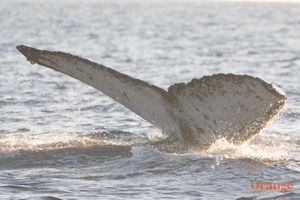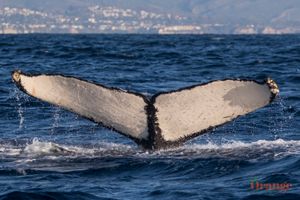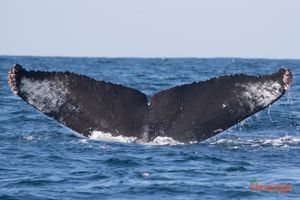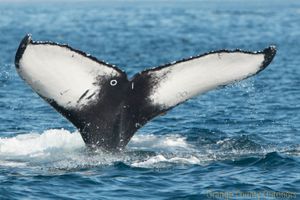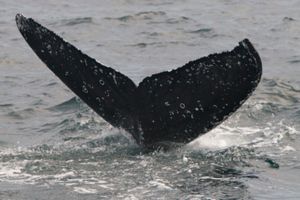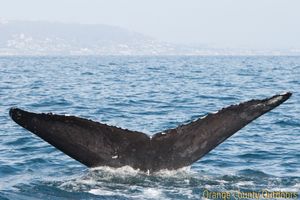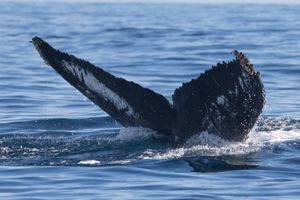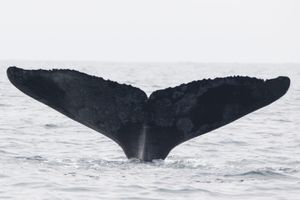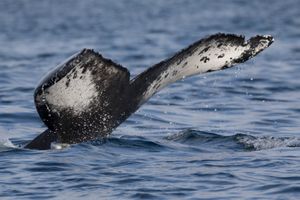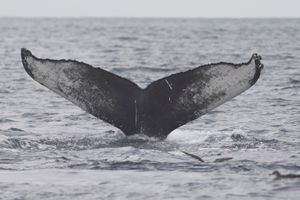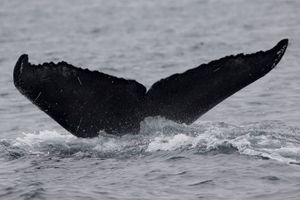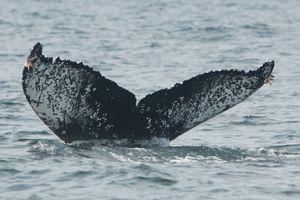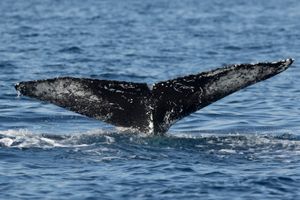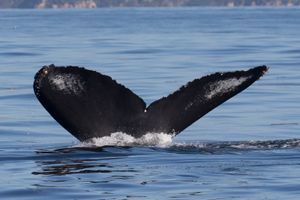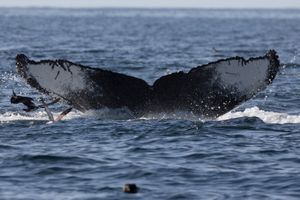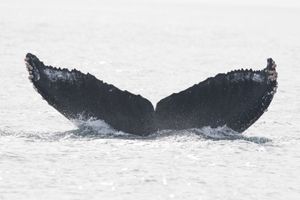 Dorsal Fins
These images show the difference between dorsal fins of humpback whales off the coast of Orange County which can also be used to help identify individuals.