Humpback Whale
Max length: 55 ft.
Max weight: 80,000 lbs.
Possible viewing months: Any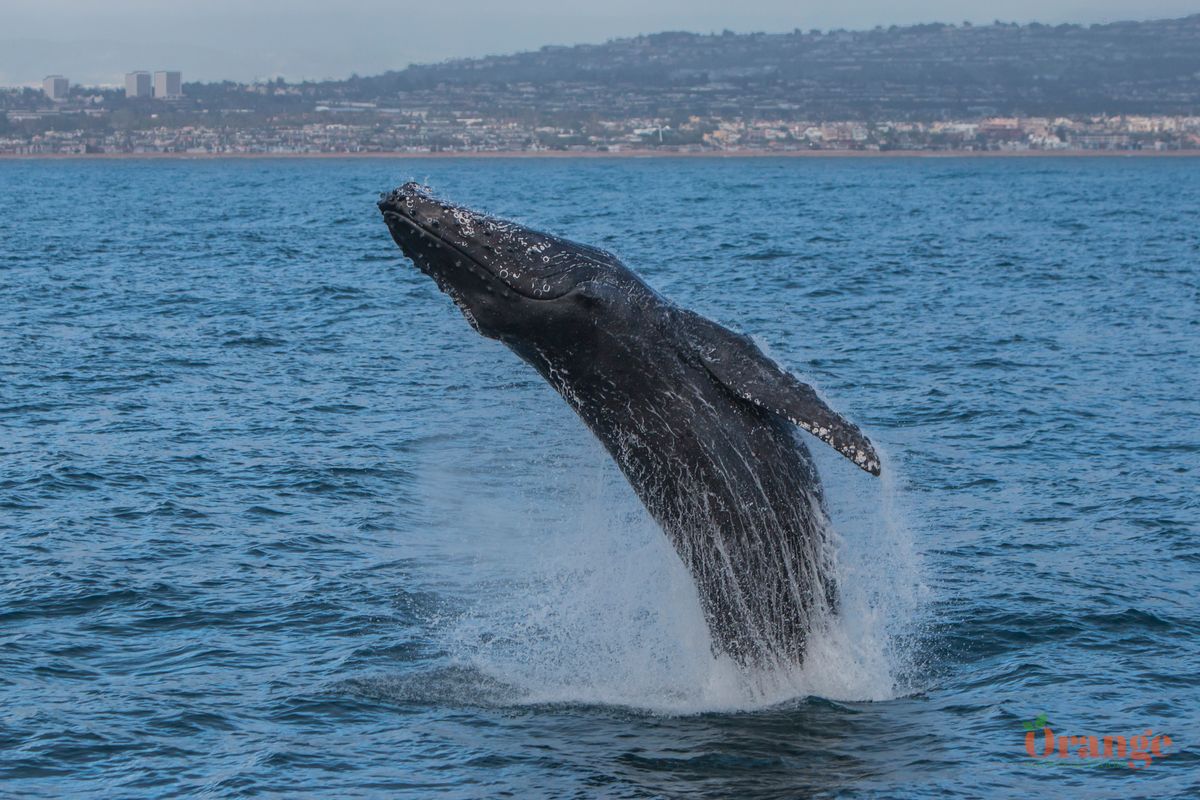 "The acrobats of the sea"
With the longest pectoral flippers of any cetacean, humpbacks have great maneuverability and are capable of launching themselves completely out of the water. They have become more common off the OC Coast, more so in summer months although they sometimes show up in winter months as well. Unlike gray whales which strictly migrate by here, humpback whales show up searching for anchovies to feed on so they can be seen randomly traveling in any direction or hanging around feeding. Individual humpback whales can be identified by their fluke (tail) which is as unique as a human fingerprint, each one has a different pattern. Some characteristics of this species is being friendly towards boats and not being shy which makes them a favorite whale to watch along with their ability to be very active on the surface. A type of baleen whale, humpbacks feed on a variety of marine life around the world but are typically found feeding on anchovies of California. The humpbacks seen off Orange County might go as far south as Costa Rica and as far north as Washington although most will travel down to Mexico for the winter and up to Monterey Bay for the summer, with some sticking around Southern California all summer if food is abundant.
Displays
Several behaviors make humpback whales a favored whale to watch, these photos demonstrate that. All photos taken locally.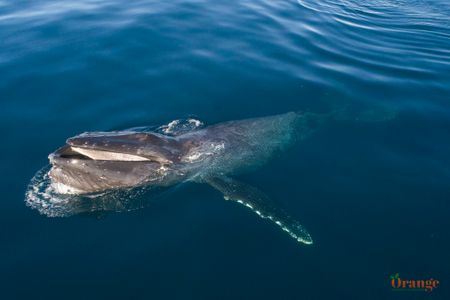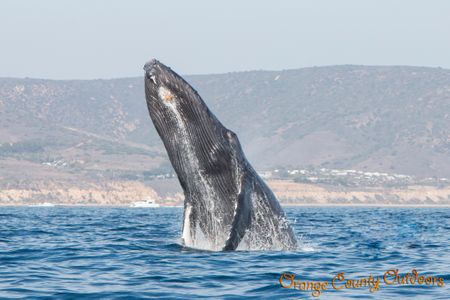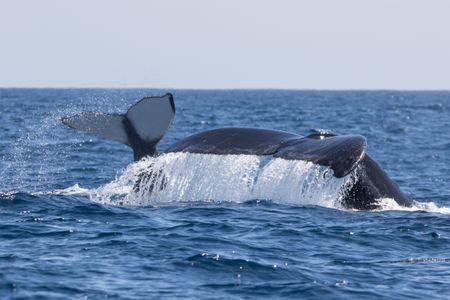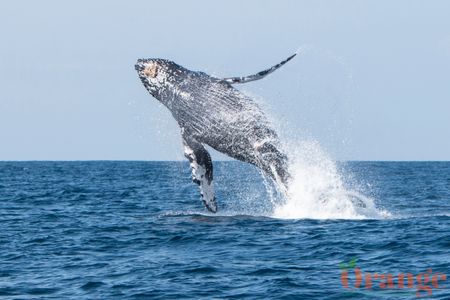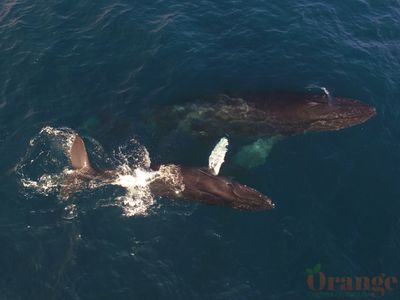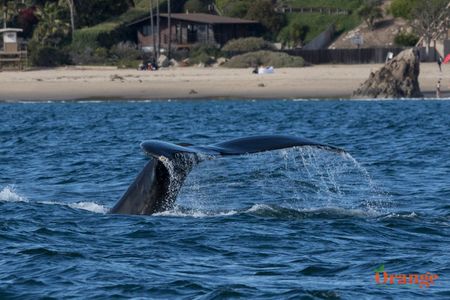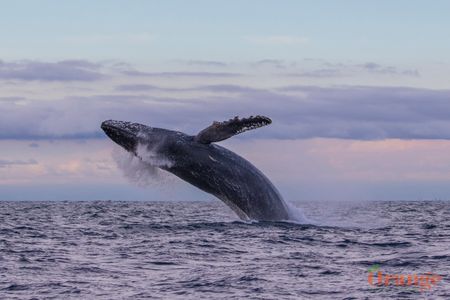 Identifying Individual Whales
The fluke/tail of a humpback whale is as unique to each individual as a human fingerprint. By taking photos of the underside of their fluke, we can identify them, thanks to a website called Happy Whale which catalogs them. As you scroll through these photos taken off Orange County, you will notice some have rake marks which are caused by the teeth of killer whales, some have mostly black or mostly white flukes, and some have circles caused by barnacles that have fallen off.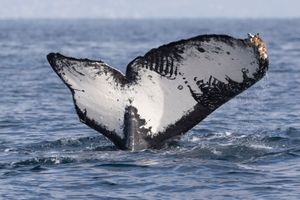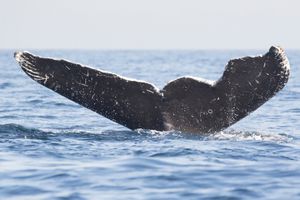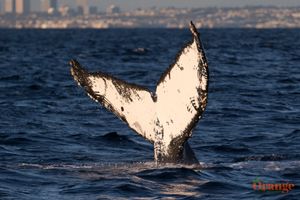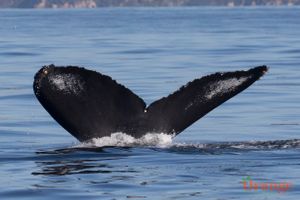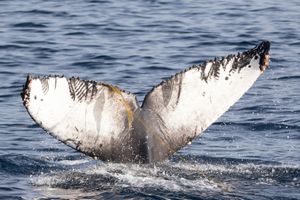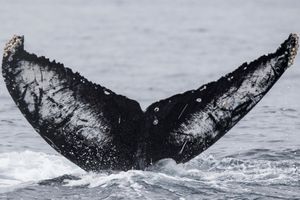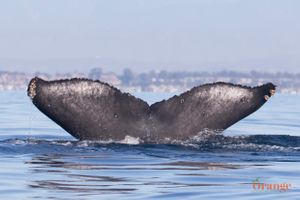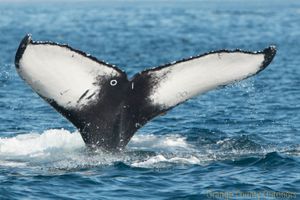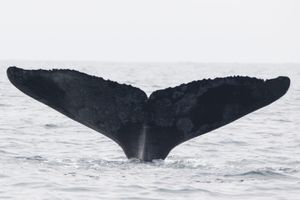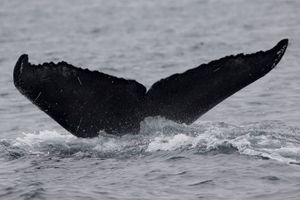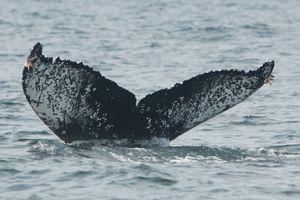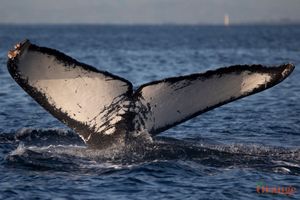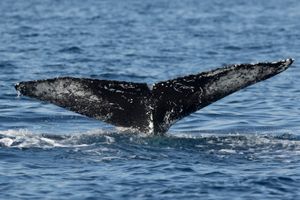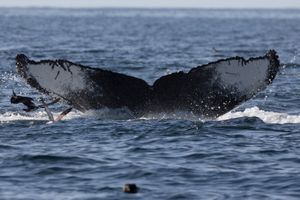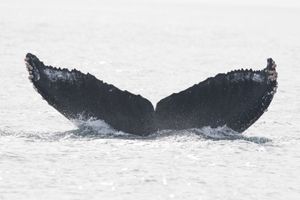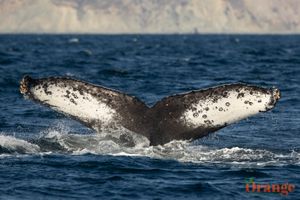 Dorsal Fin
While the primary method to identify humpback whales is their fluke, their dorsal fins also vary and can help identify certain whales.