Fin Whale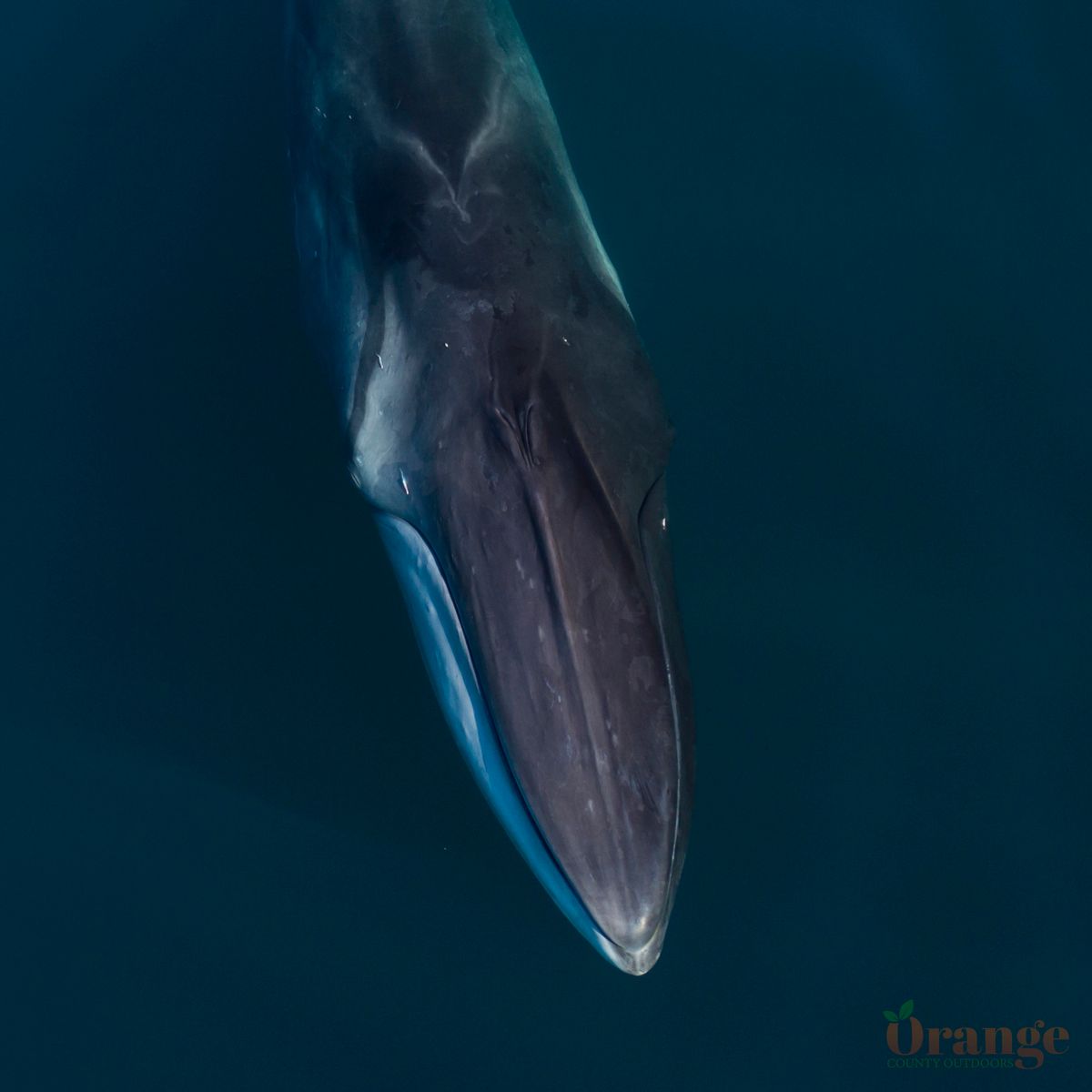 Max length: 85 ft.
Max weight: 160,000 lbs.
Possible viewing months: Any
Fin whales are the second largest animals on the planet and also occasionally visits the local waters off Orange County. They can be identified by their large prominent dorsal fin, chevron on their back, smooth appearance, and asymmetrical lower jaw color. They look very similar to Bryde's whales but Bryde's whales have 3 ridges on their rostrum while fin whales have 1. These whales don't "show" themselves as much as other whales and they are not known for breaching or showing their fluke on their dives, although either of those can happen but very rarely. Known as "the greyhounds of the sea" due to their torpedo like shape, they are capable of speeds up to 23 m.p.h. and can outpace most whale watching vessels if they wanted to. Off the Orange County coast, we don't see these whales in any migration route, they are seen here when we have an abundance of krill or anchovies. They are capable of holding their breath for around 25 minutes but typically dive for around 10 minutes before coming to the surface for several breaths.