Common Dolphin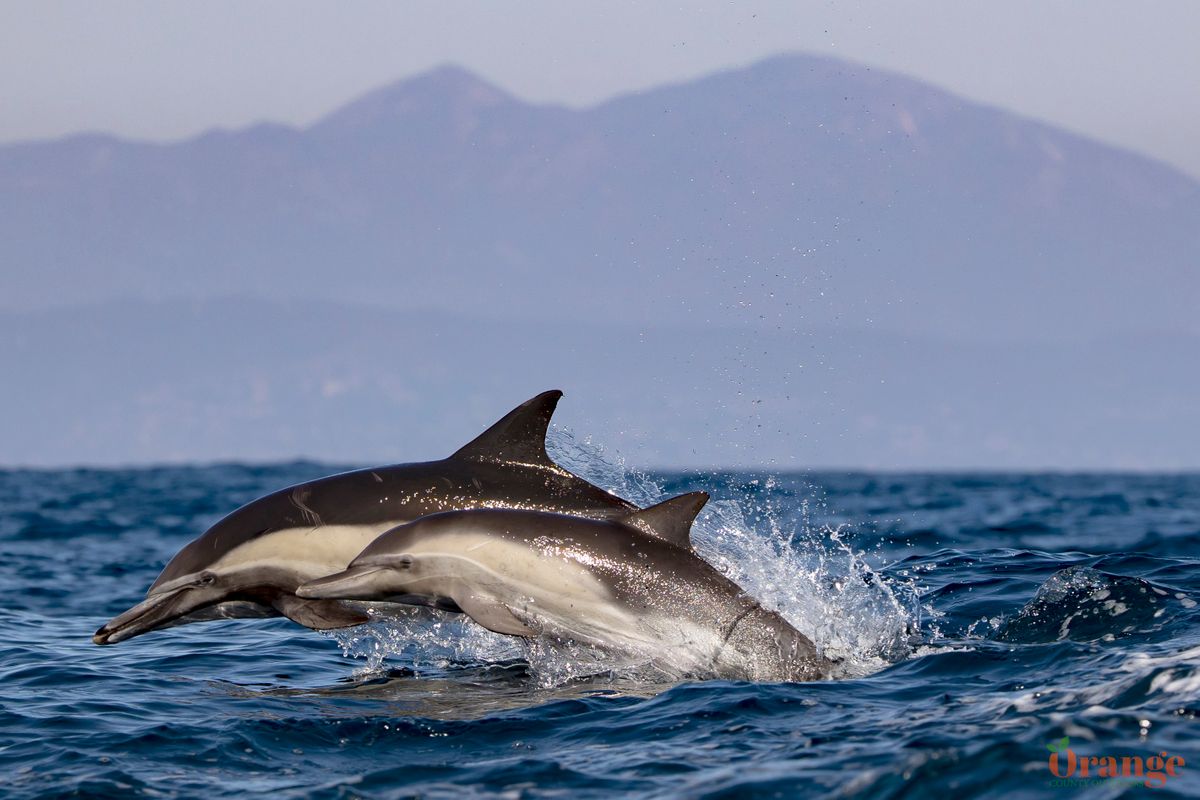 Found year-round off the coast of Southern California, this species does not migrate and are not residents, they spend their lives in search of food consisting of small fin fish like anchovies, sardines, and mackerel. Common dolphin can travel 100 miles in a single day and may be seen in pods up to several thousand but more commonly about 50-200. Their name derives from the fact that they are the most common dolphin found around the world. Their main predators off Orange County are mako sharks and orcas which are the largest member of the dolphin family.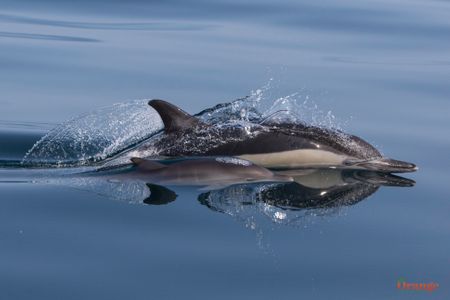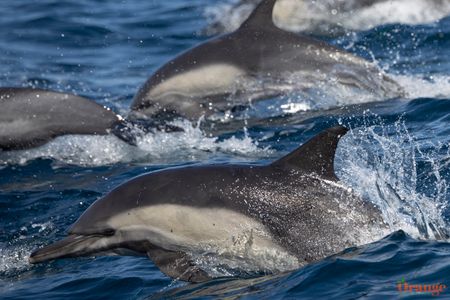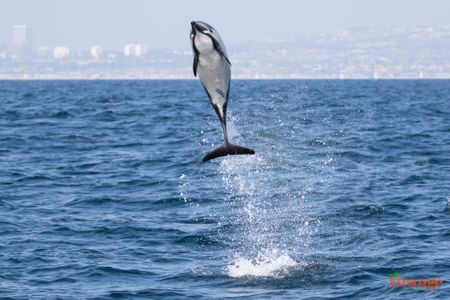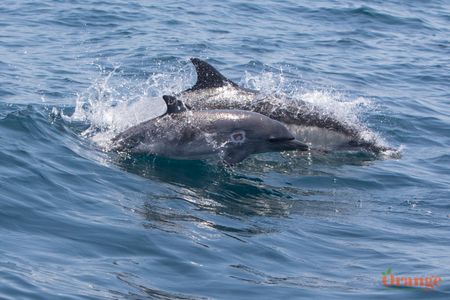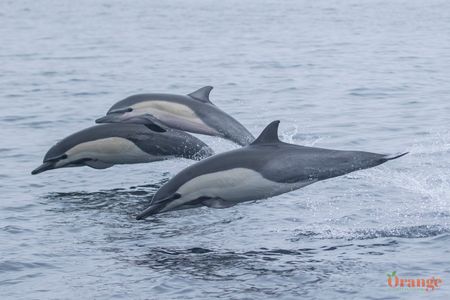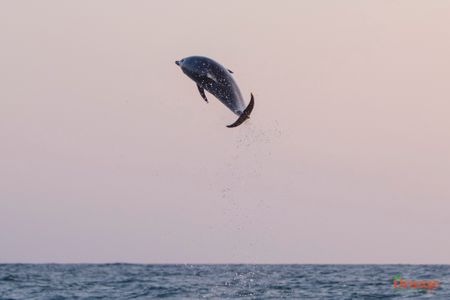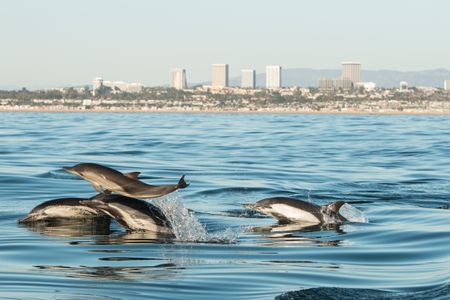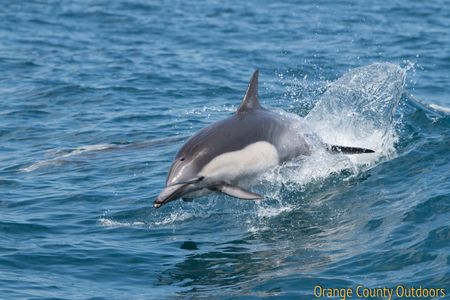 Common Dolphin Variations
Off the West Coast, there are 2 variations of common dolphin; Short beaked and long beaked. The latest population estimates off the West Coast according to NOAA are 1 million short beaked and 100,000 long beaked. It's very difficult to differentiate these 2 variations of dolphin unless you were to compare photos closely but the best way is to observe their behavior, short beaks tend to be more high strung while long beaks tend to be much more mellow when in a normal traveling state, both variations are capable of launching into the air but long beaks are typically more boat friendly and love to bow-ride.
Short beaks
Smaller in overall size
Smaller beak
More defined color transition
Very hyper
Not known for feeding with whales but feeds with tuna on occasion
Long beaks
Larger in overall size
Longer beak
More faded color transition
Not as hyper
May be feeding with minke or humpback whales