California Sea Lion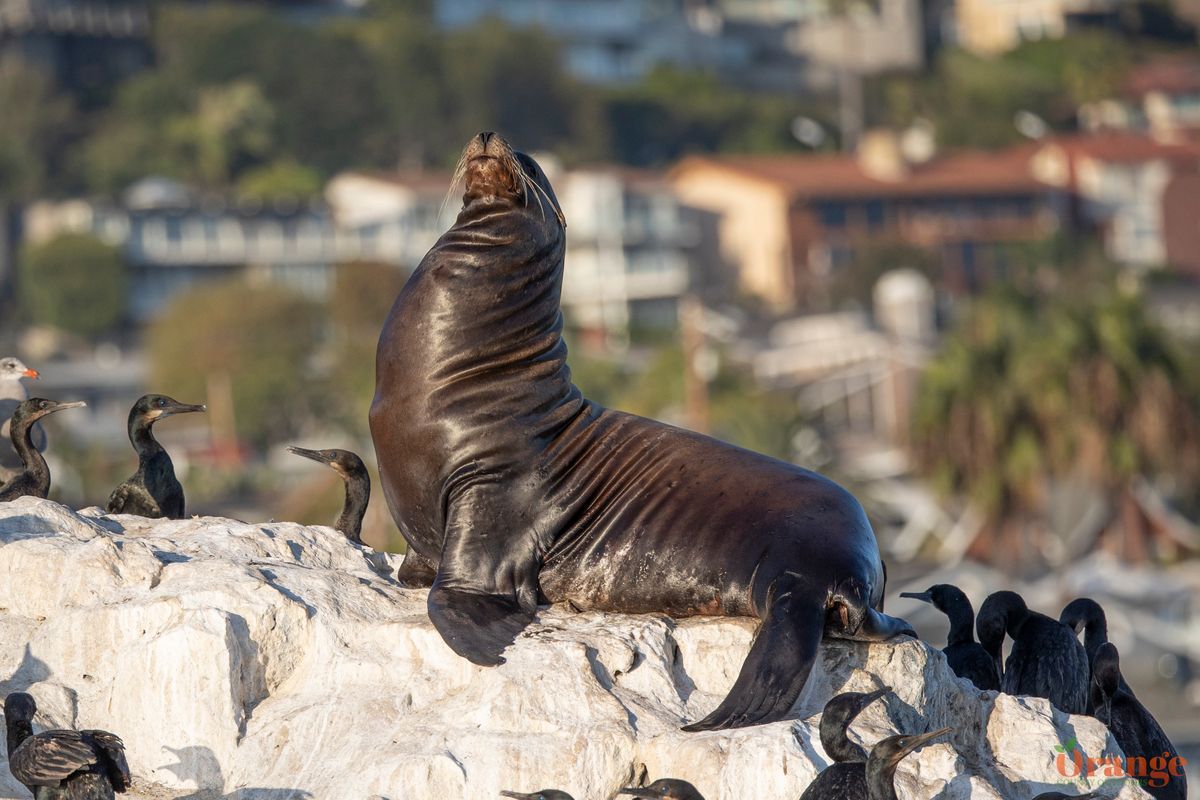 Max length: Males - 8 ft. Females - 6 ft.
Max weight: Males - 800 lbs. Females - 250 lbs.
Life Span: 30 years
Possible viewing months: Common year-round
California sea lions are abundant throughout Orange County's harbors and off the coast, these can be easily differentiated from harbor seals by their visible external ear flaps, their ability to walk on all four limbs, and their ability to bark, adults are also much larger in size. After maturity, males develop a bump on their forehead called a sagittal crest. Their typical diet consists of fish, small sharks, and squid and their predators are great white sharks and orcas. These mammals are very agile swimmers and can keep up with dolphins for short distances, in many instances you will find sea lions feeding on anchovies alongside common dolphins, humpback and minke whales, and shearwater birds. Unlike harbor seals which have to have their own space, sea lions will often pile up on top of each other as they haul out to dry and warm themselves up.