Coyote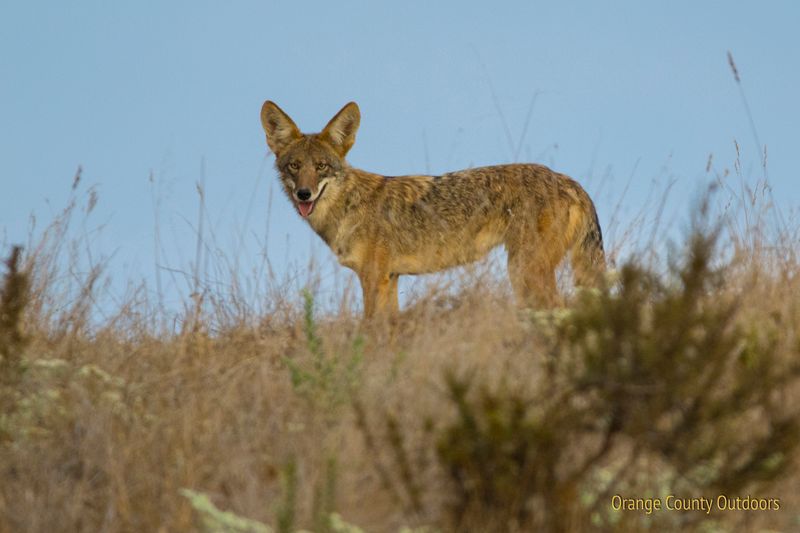 Coyotes can be found in every city in Orange County as they have had to adapt to live in the suburbs. They have been coming under more scrutiny due to lack of education by many humans. Coyotes are much needed to have around as the keep the pest population in check which also keeps diseases down. They do not want anything to do with humans but we have forced them to live with us so it is up to us to educate ourselves on how to live among them and appreciate the benefits they bring us. Over recent years, a few attacks have happened with coyotes, all which were the fault of humans due to lack of education which the mainstream media has turned around to make the coyotes sound bad. Here are some things you can do to prevent yourself from being attacked.
1. Don't run from a coyote, you will only trigger them to assume you are some sort of prey.
2. They will not attack you unless provoked.
3. Do not let your small dogs or cats out in areas where coyotes are known to be unless they are on a leash where you can protect them.
4. If your pet disappears from your yard, don't be so quick to blame coyotes, red-tailed hawks and golden eagles have been known to also prey upon pets and people just look for an excuse to blame coyotes instead of blaming theirselves.
5. If coyotes approach you, pick up a rock and throw it at them, make yourself appear to be larger and confident, let the coyotes know that you are a threat to them and they will risk injury if they come close to you, coyotes will not risk injury because that could cause them to not be able to hunt and die from starvation.
Coyotes are just trying to survive just like we are, they have families they need to feed and don't just go around attacking humans. Be smarter than the coyote, don't let yourself be attacked.