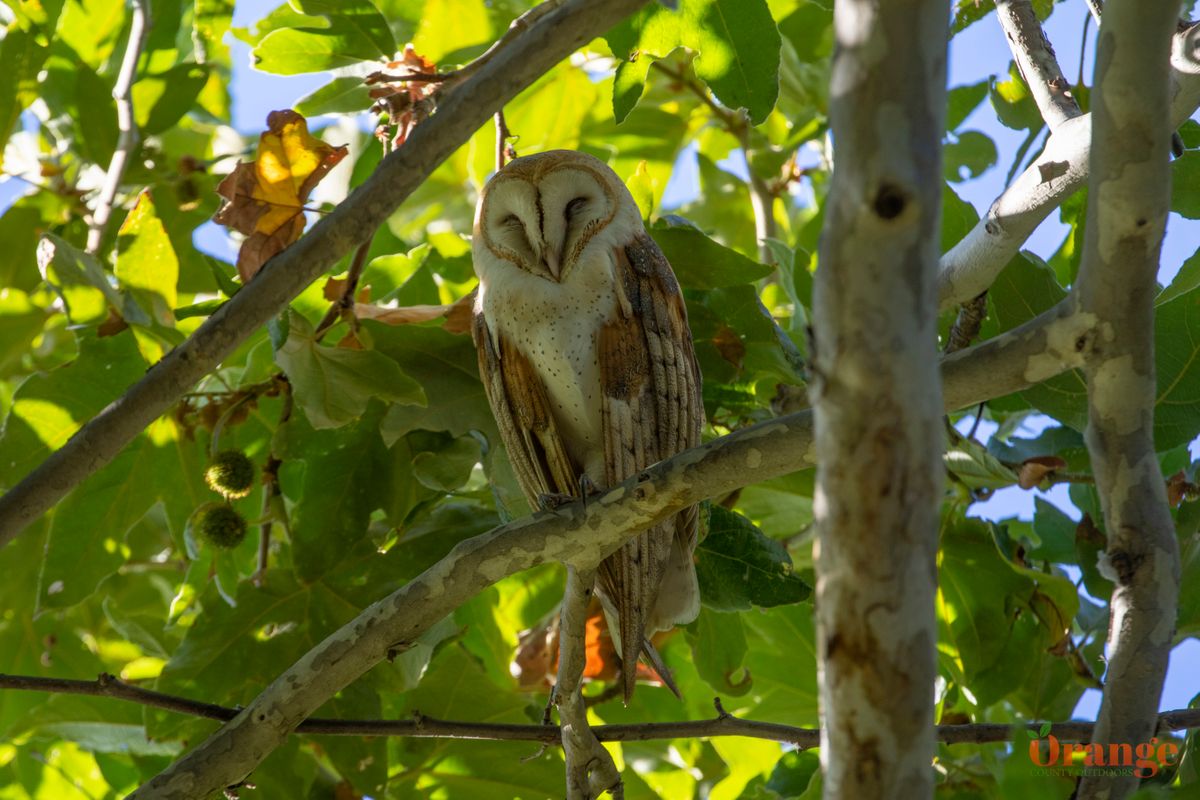 SIZE
Max. Height: 16 inches
Max. Weight: 1.4 lbs.
Wingspan: 37 inches
Top Speed: 50 m.p.h.
Lifespan: 10 years max.
Unlike most other owls that are dark in color which helps them camouflage, barn owls are mostly white with some light brown speckling on their chest. Even with this coloration, they can still be hard to spot in trees. The main way you can identify a barn owl is by their loud screeches which can sound like a lady screaming. If you hear a very loud screech after the sun goes down, chances are it's a barn owl or family of barn owls. Their name comes from the fact that they are commonly found in barn attics, they also roost/nest commonly in tree cavities. Since their typical diet consists of rodents/small mammals, you will usually find them around open fields are spaces that have enough prey to sustain them.