Scarlet becomes untangled!
UPDATE: To see the full story of Scarlet's documentation, click here
A humpback whale known by Cascadia Research and Happy Whale as "CRC-11227" has more recently been nicknamed "Scarlet" due to the scars she now bares and her red coloration from lots of whale lice, she was spotted on 8/6/16 by Newport Coastal Adventure on their 9am trip by Captains Ryan Lawler and Taylor Thorne who contacted customers for the next trips and changed the trip times in order to track the whale until rescue crews from NOAA assembled a team to respond but sea conditions changed and the whale began to breach and tail throw as it seemed to be in distress, after that, the whale wasn't seen until a week later in Morro Bay where rescue crews were busy helping other whales become untangled. This whale was not seen for another month until she showed up again off the coast of Newport Beach.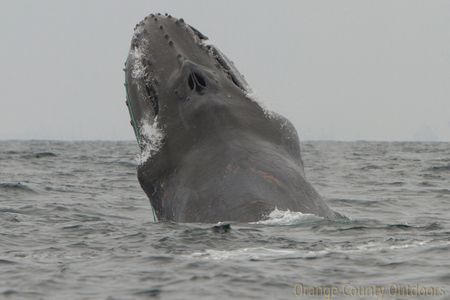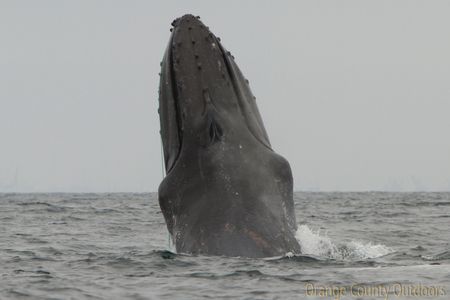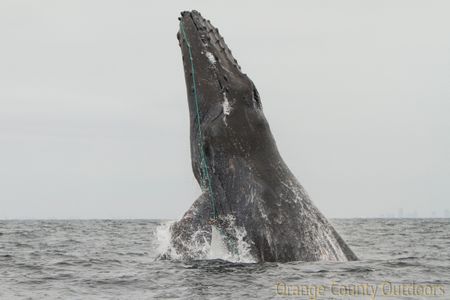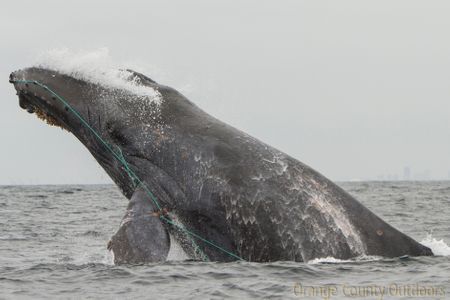 Video filmed on 8/6/16 by Mark Girardeau while onboard Newport Coastal Adventure
On September 17th, 2016 the whale was re sighted by Newport Coastal Adventure again who observed and documented the whale with aerial cameras which were used to help NOAA see how the whale was entangled by the ropes that appeared to be from prawn traps. It appeared that there was only one shortened rope still attached to her left pectoral fin and she had lost the rope that was through her mouth, she also lost the buoys that were detached, it's a mystery how she was able to do that but it is great news! The following day on September10th, 2016, the whale appeared to be free of all the ropes and no longer had any entanglement which was once again observed by Newport Coastal Adventure whale watching, it was a miracle! The whale later was given the name "Scarlet because of the entanglement scars she now has on her left pectoral fin as well as an abundance of whale lice which gives her a red appearance.
*Update September October 1st, 2016*
Scarlet the humpback whale has been hanging around the coast of Newport Beach and has been spotted almost on a daily basis and has also been spotted a couple times by whale watching companies out of Dana Point who also confirmed by underwater cameras that she had no ropes attached. She appears to be underweight and recovering from her incident but she also appears to be feeding on anchovies which is great! Go Scarlet!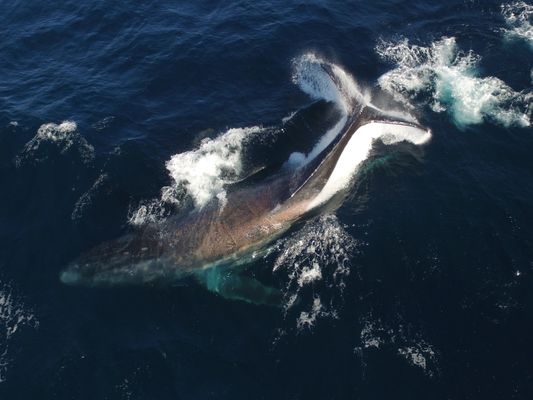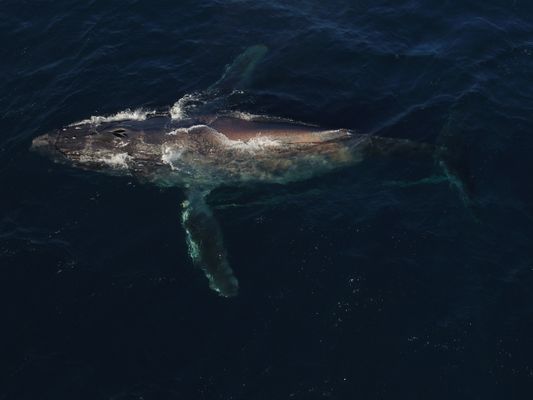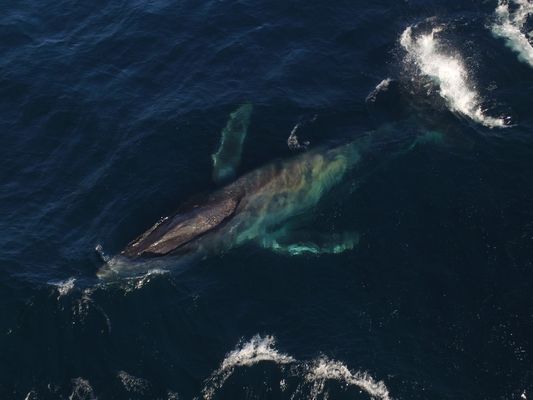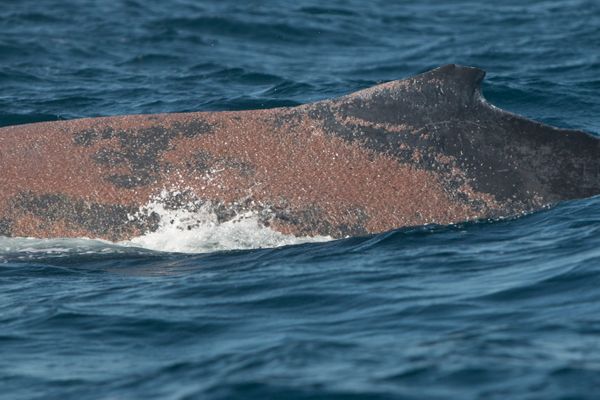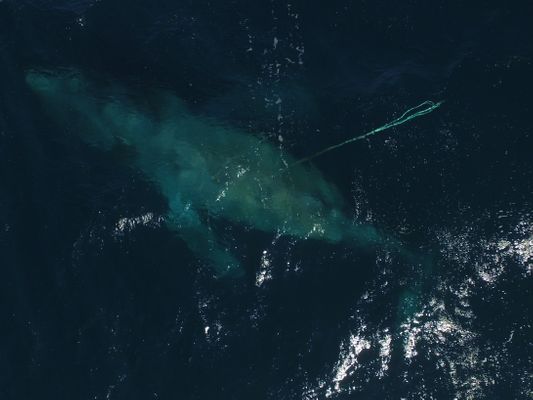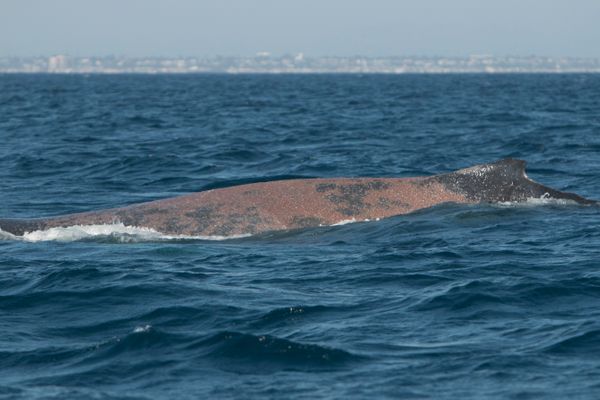 Scarlet seems to say thanks to Newport Coastal Adventure as she changes course to swim very gently underneath 2 zodiacs from the whale watching tour 9/25/16. Video by Mark Girardeau from aboard Newport Coastal Adventure.