"Drone Eddie" passes away at age 60
Today was a very sad day for friends, family, and the many social network followers of Eddie Paige more commonly known as "Drone Eddie" for his amazing aerial photos and videos. He passed away at a Newport Beach Hospital from a heart attack. The 60 year old called Huntington Beach his home for 36 years and became very well known around the city as a great guy that would share his amazing sunset photos with so many and also very friendly to anyone around him. He would commonly post his photos, videos, and live feeds into a couple Huntington Beach Forums on Facebook where he gained many many shares, views, and comments from viewers about how he made their day great by coming home from work and being able to relax to some stunning aerial shots of Huntington Beach Pier. Besides that, he would also travel around Orange County and other countries to capture more amazing photos and videos. He didn't do it for money, he did it because he truly enjoyed making others happy.
Eddie was involved with the city of Huntington Beach and would attend council meetings about drone regulations voicing his knowledge about how the city should work with drones and not ban them, he was very familiar with the latest drone technology and regulations which he would educate other drone operators about how to fly safely and legally, he really was a great voice for drones. The Mayor of Huntington Beach mentions that Eddie had never caused any type of problem with the police or their helicopters.
Eddie's memorial is planned for this coming Sunday 10/23/16 at 5:00pm between lifeguard towers 1 and 3.
*Updated* Eddie's memorial has been changed due to weather, it will now be held this coming Tuesday 10/25/16 at 7pm between lifeguard towers 1 and 3. Please come out and show your support and appreciation for what Eddie loved to do.
Some photos taken by Drone Eddie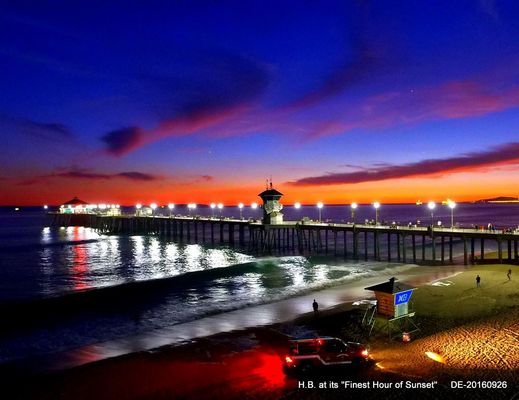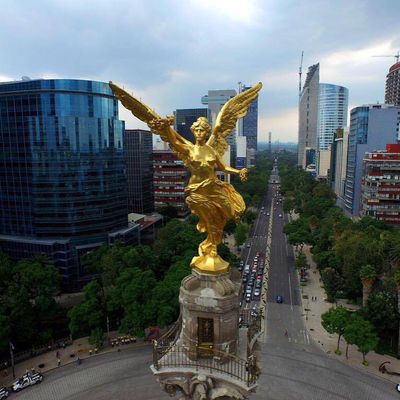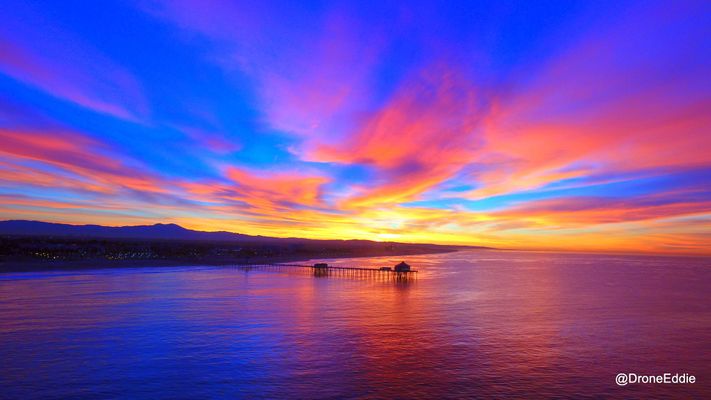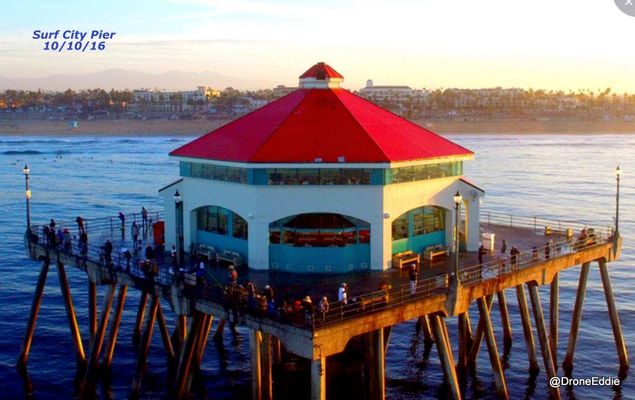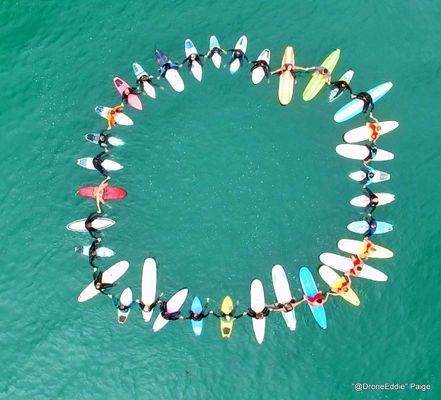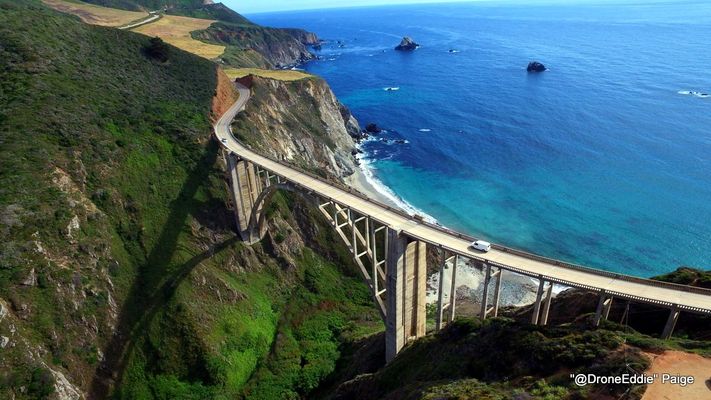 A MESSAGE FROM DRONE EDDIE ON OCTOBER 14TH
Hi everyone, this is "DroneEddie" Paige and starting today, and for the next week I am going to be sharing information about the upcoming Huntington Beach Air Show being held Oct. 21st - 23rd for everyone's enjoyment in beautiful Surf City, CA.
My campaign will be called "Don't be the One!" and will be focused at getting the word out that this is not the place for drone usage for three days.
Being an avid drone operator and holding a FAA Section 107 "Pilot in Command" license, and a resident of H.B. for 35 years I feel responsible to share with everyone that the FAA has issued a Temporary Flight Restriction (TFR) for the area centered at "Beach Blvd. and Pacific Coast Hwy" and extending for a "Radius of 5 nautical miles" for those days of the event.
Please, if you own a drone, do not operate it in the designated area as it will cause the Air Show to be stopped immediately due to safety concerns and over one year of planning for three days of enjoyment by everyone in Southern California will be wasted. Please "Don't be the one!" that gives drones a bad name.
Thank you, and enjoy a wonderful show brought to you by the City of Huntington Beach, The Breitling Jet Team and with a special appearance by the USAF Thunderbirds.
Photos taken by Mark Girardeau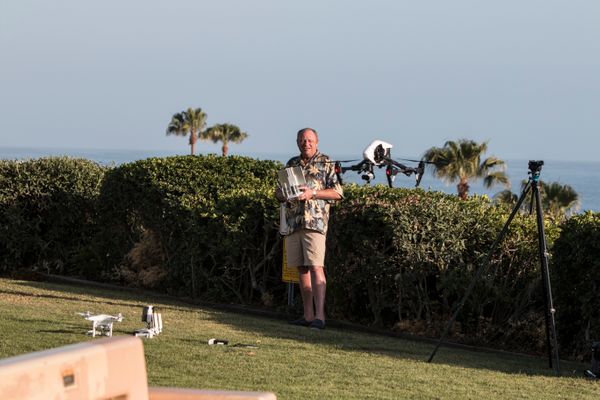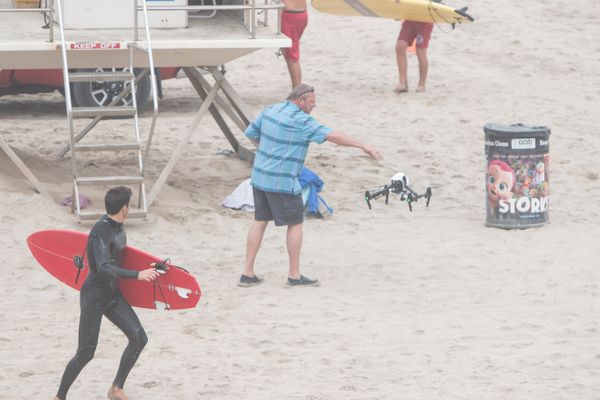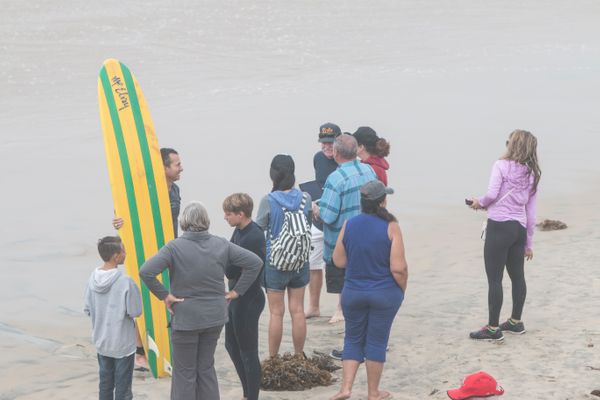 "I loved hanging out with Eddie and listening to the great advice he taught me about flying my drone and how to fly it safely. I only knew him less than 2 years but in that time, I got to know him and we would occasionally go drive around looking for new places to shoot aerial photos or I would meet up with him at his usually spot for his sunsets shoots at the Dukes parking lot. I am still in disbelief that he is gone and my condolences go out to his family and all his friends who are also at a loss. He now is up in the sky watching the best sunsets of all."
-Mark Girardeau
Written by Mark Girardeau
Contact: Markocoutdoors@gmail.com