A great wilderness park not far from the hustle and bustle of the city life. Here you will find an array of wildlife along with great campsites and hiking trails.
Fee: $3-$5 per vehicle
Parking: Lot
Playground: Yes
Restrooms: Yes + showers
Open grass: Yes
Picnic tables: Yes
Special features: Natural hot springs (16 mile hike), seasonal creek, camping, hiking trails, RV camping, campsites with horse corrals, horseback riding, nature center.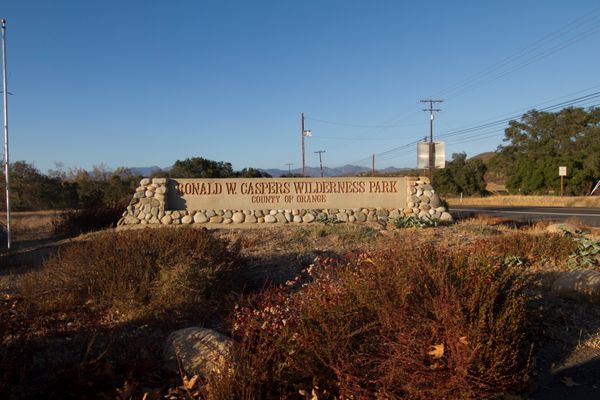 If you're looking for a place to get away from the hustle and bustle of Orange County without having to drive far, this is your place to go with several miles of hiking trails and campsites for RV's and tents. Caspers Wilderness Park has campsites for tents, RV's with hookups, and horse corrals. The trails here can be used by hikers, mountain bikers, and horseback. Campsites have fire pits. Fore more info and reservations, visit Caspers Wilderness Park
33401 Ortega Hwy
San Juan Capistrano, CA 92675