Newport Coastal Adventure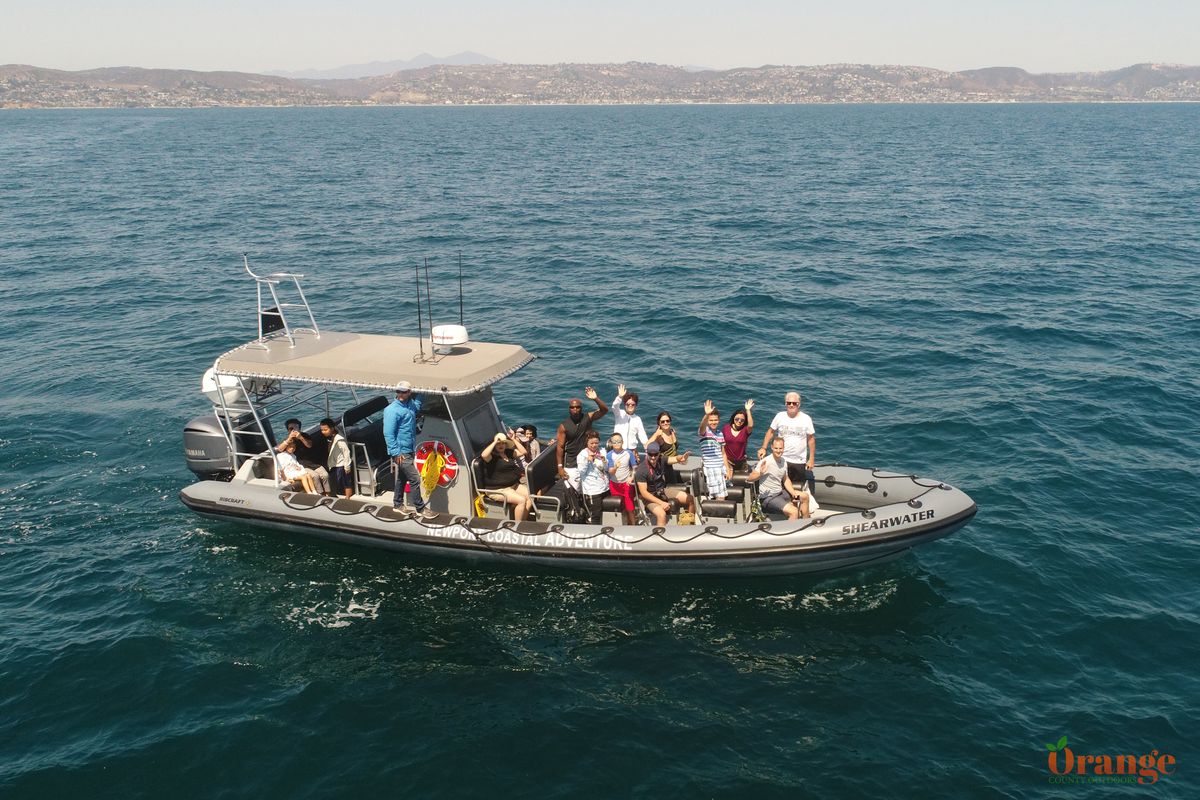 This company was created in 2014 as the first company to offer small boat whale watching in Orange County. Starting with a 6 passenger boat, this company now has several boats which offer open party and private tours. These boats are the fastest whale watching boats in Southern California, so what does that mean when whale watching? The extra speed allows you to cover more ocean which increase your odds of finding marine mammals, sometimes whales and dolphins are close, sometimes they are far. The highly knowledgable crew of these boats are very good at finding animals and communicate with all other whale watching boats our of Orange County, easily able to go up or down the coast to get to any marine mammal reports. These small boats are close to the water and surrounded by air inflated tubes which allow you to comfortably lean over right above the water, getting you right in the action. These boats can reach speeds of up to 50mph, faster than any of the advertised competition .
Since the success of this tour company, there have been several imitators that saw an opportunity to make money and try to recreate another similar experience. While some of these knock-offs even advertise using the same captions like ultimate, fastest, best, premiere, etc... they are anything but. None of these small boat tours in Newport Beach come anywhere close to being similar in experience. These imitator tours also feature fake reviews on review sites, fake followers on social media, stolen images online, and much fake information on their websites, all in attempts to appear as legitimate tours. They also do not communicate with other whale watching boats so your odds of finding dolphins/whales are greatly reduced. If you are looking for a more intimate and small/fast boat to go whale watching in Newport Beach, DO NOT book with anyone except this company or you're wasting your money.