San Juan Hot Springs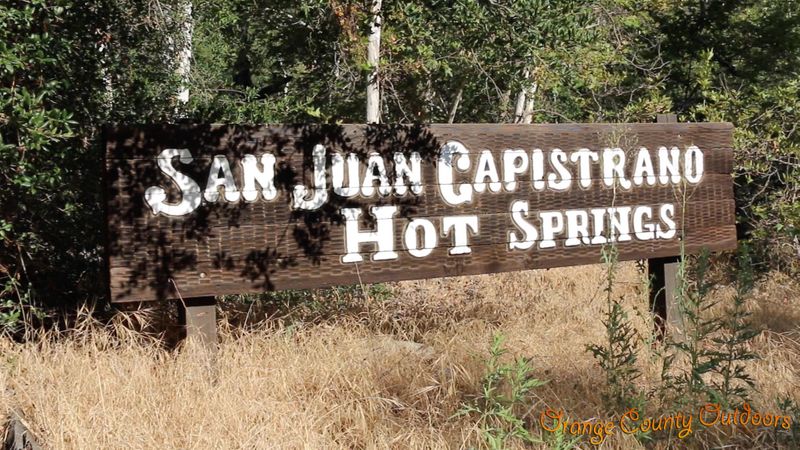 For most people, Orange County is probably one of the last places that comes to mind when thinking about natural hot springs, but that wasn't always the case. Capistrano Hot Springs also known as San Juan Hot Springs is a natural hot springs right here in Orange County! It operated as a resort until 1992 but its history goes back much longer than that. The Acjachemen People who were the original inhabitants of what is now Orange County, resided here for about 10,000 years. These indigenous people used these natural hot mineral springs for its healing purposes.
In the late 1800's, these hot springs were developed into a resort, complete with lodging, a dance hall, and a general store. With water flowing out at 122 degrees, people came from all around to relax and soak among the hillsides covered with oak trees. Around the 1960's and 1970's, the hot springs were a common place for drug use, graffiti, and someone was even shot. Ownership of the area changed hands several times and was finally owned by the county then leased to Russ Kiessig in 1981.
Ortega Highway's history began with a simple footpath through the Santa Ana Mountains created by The Acjachemen People. Around the early 1900's it was widened to accommodate horse traffic
In 1990 Ortega Highway was rerouted right through the resort, dividing it into two which took away from the ambience and relaxing state of the resort as many trees were removed for the highway and the sound of passing cars/trucks were constant. Around the same time, the county raised the rent by almost double, the facility was no longer profitable and that ultimately led to the demise of the resort which shut down in 1992. Since then OC Parks has kept the place maintained and off limits to the public although you can access it via a 9 mile hike in Caspers Wilderness Park.