Pacific Electric Railway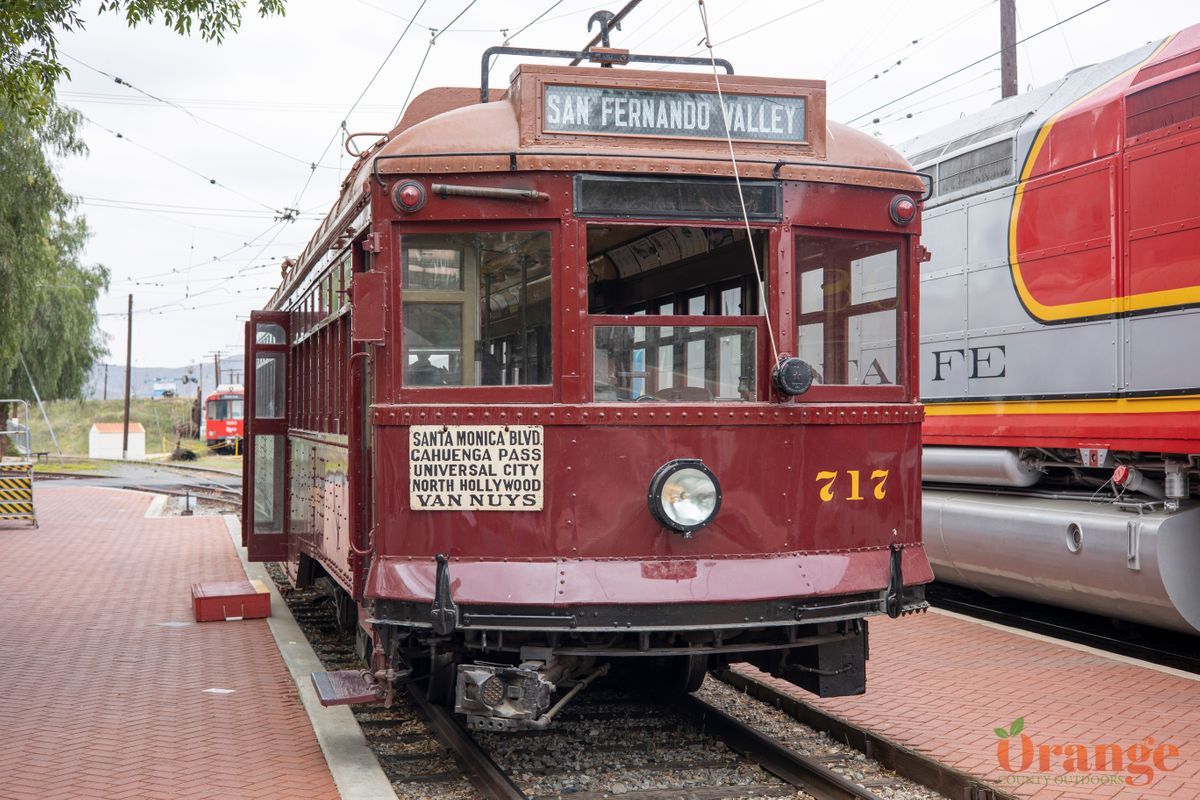 The Pacific Electric Railway played a pretty significant role in developing Orange County. These red trolley cars brought many people from Los Angeles to a mostly undeveloped Orange County in the mid 1900's. These people came for vacation and to also buy properties that were offered at extremely low prices. Although much of its history has been erased, there are still some visible remnants if you know where to look. Almost everyone in Orange County has driven past some Pacific Electric Railway history without realizing it. There are several reasons why the trolley car network had failed, none that had to do with the actual operations or design but more about politics and other factors. If this system were still in place today, it would be a very efficient and eco-friendly network to use.
Historical Markers
Here are some plaques of the Pacific Electric Railway scattered across Orange County. Most of these plaques are located in Garden Grove, Stanton, and Fullerton areas. Some locations where the track was torn out have been replaced with cement to show where the track once was.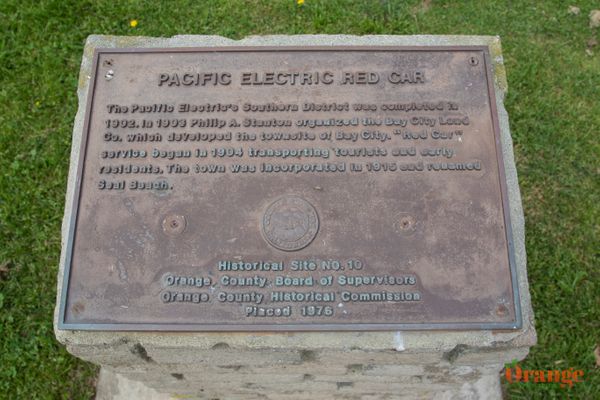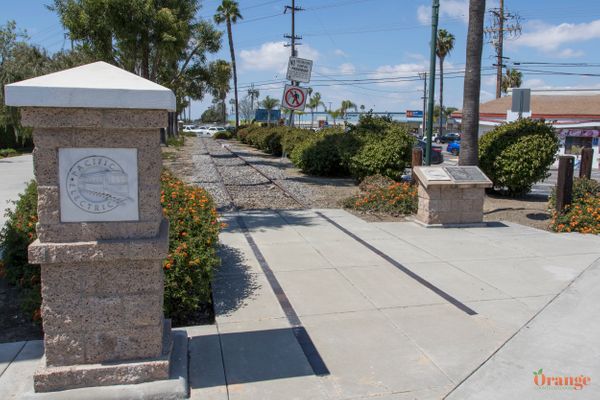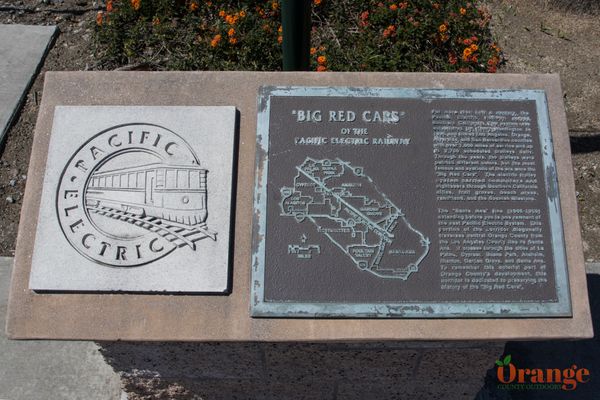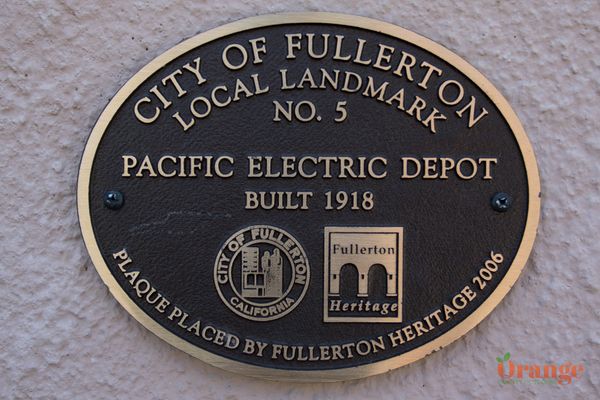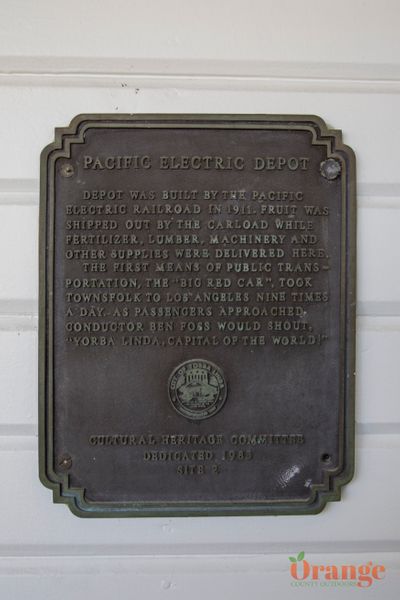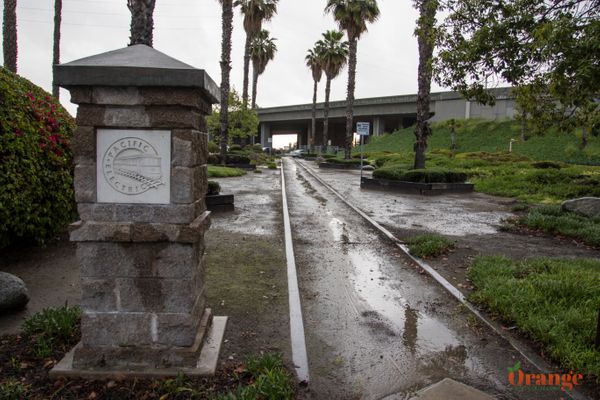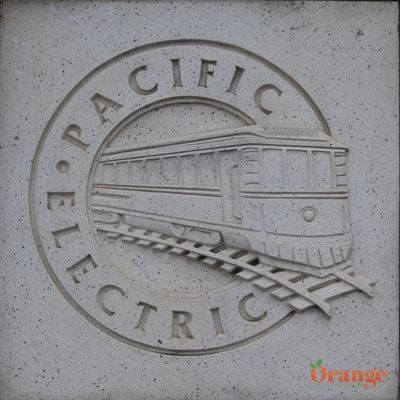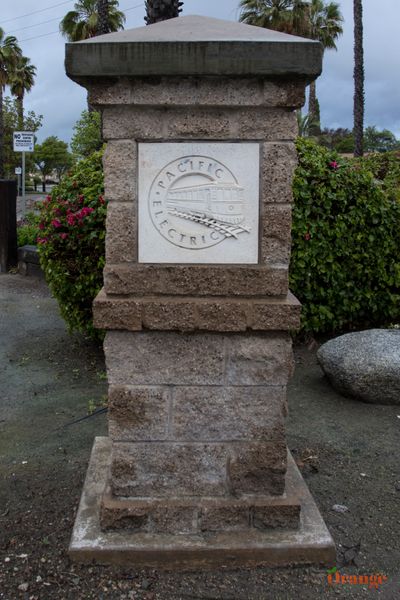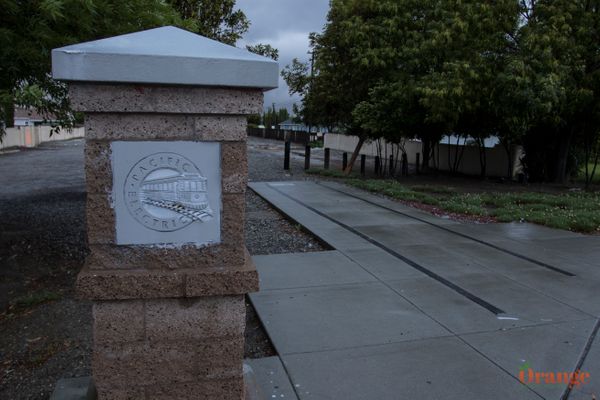 Cars
Almost every red trolley car was destroyed as they were decommissioned but a handful were saved. One of these cars is located in Seal Beach at Electric Park, on display as a museum. The trolley car sits on the original track and if you notice, the track sits right in the middle of a long, narrow park. Electric Park has this shape because this is where the trolley tracks were when the area around it was developed.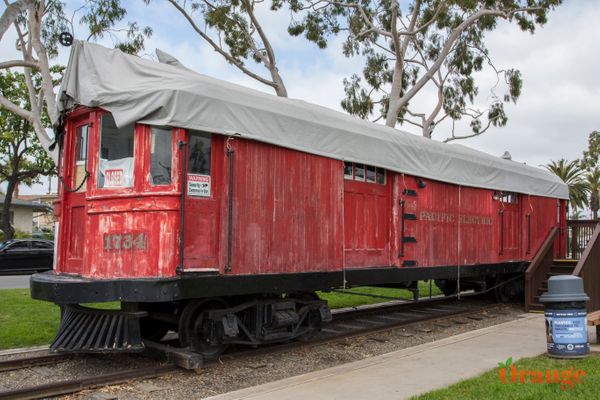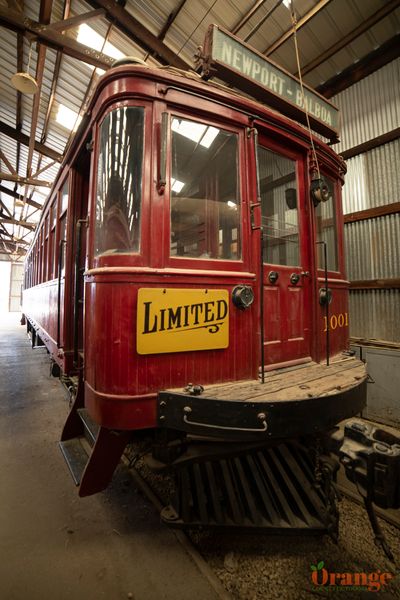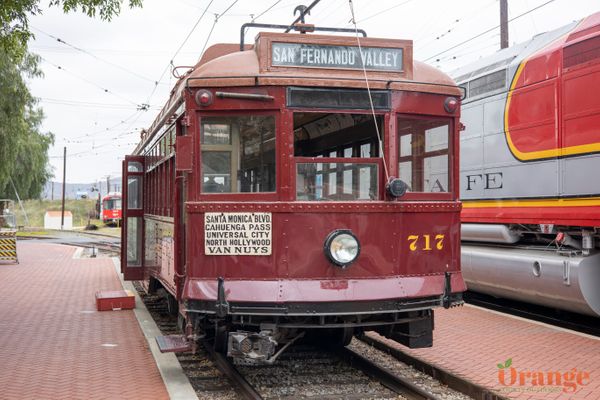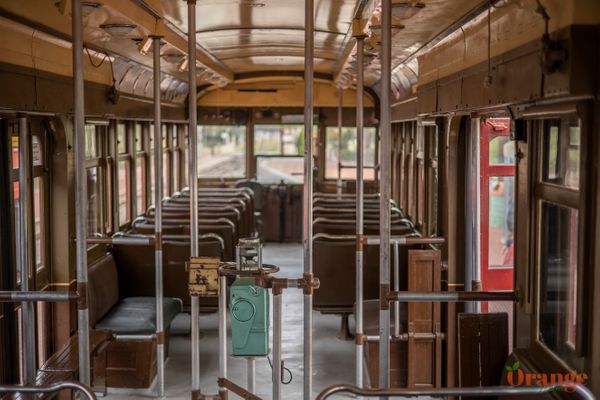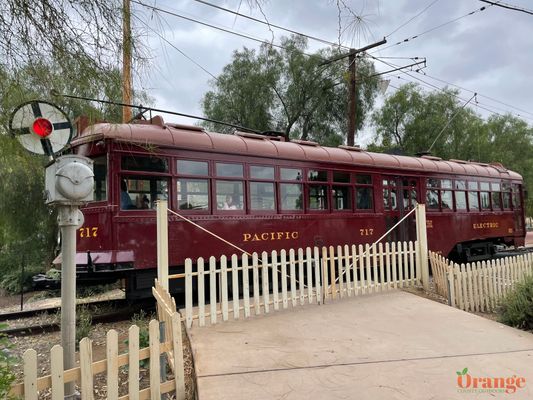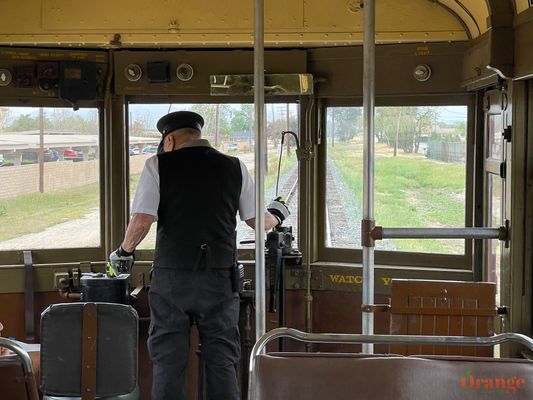 Structures
Most people don't give it any thought when driving past any of these structures but they have history! Hopscotch bar in Fullerton is an old depot that was converted as well as Polly's Pies in Yorba Linda.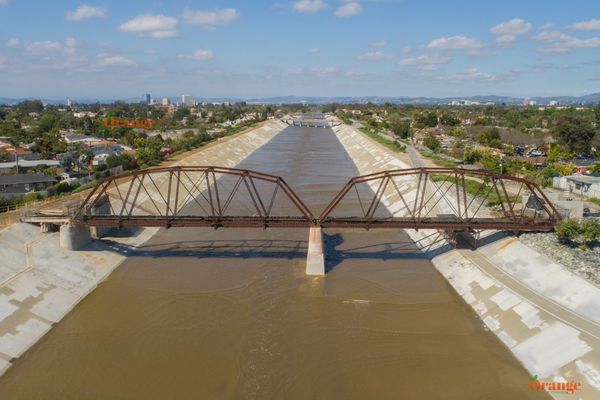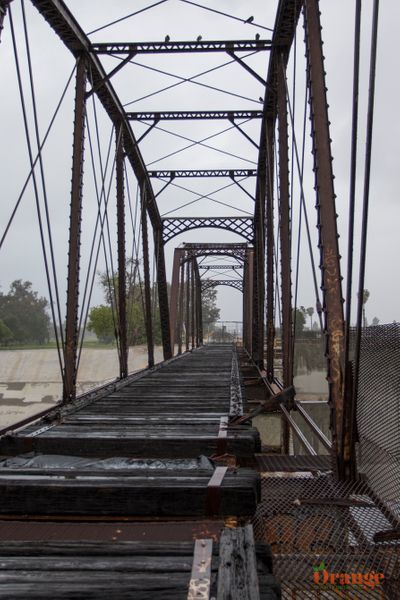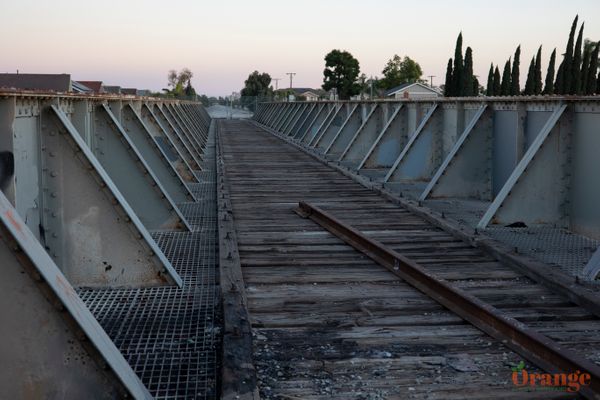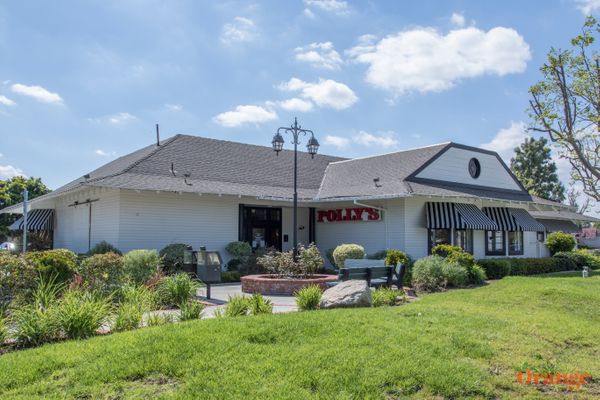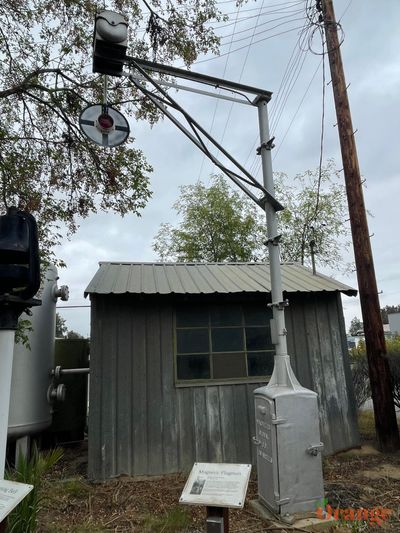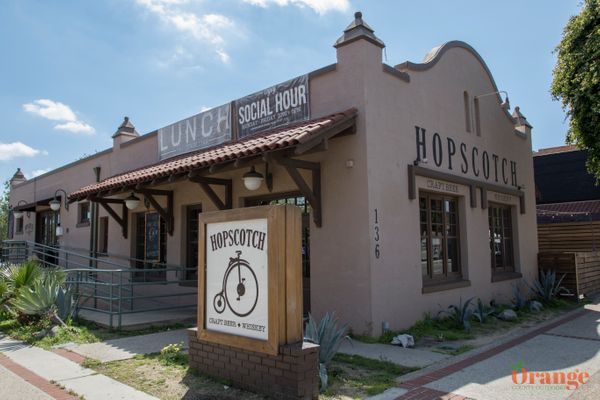 Track
Here are some places where you can still find visible track from the railway or commemorative cement track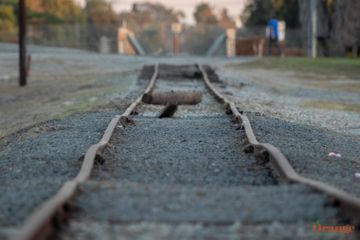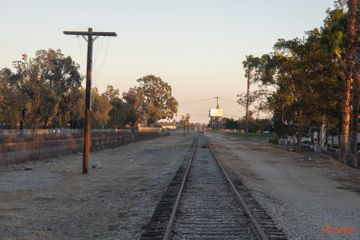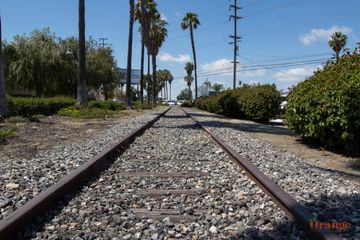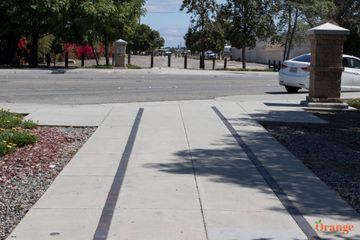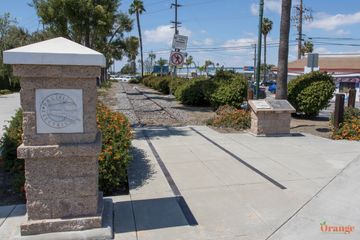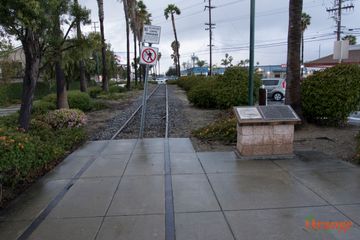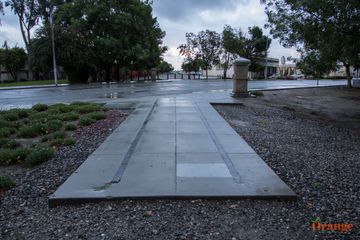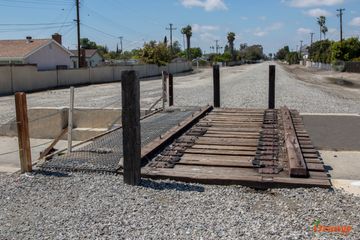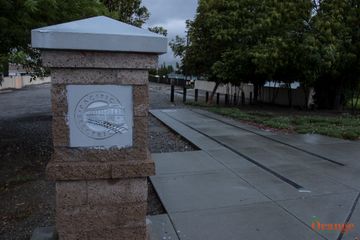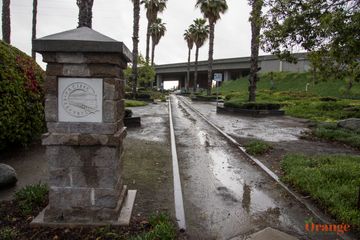 Southern California Railway Museum
Besides being an amazing place to visit for historic trains from Southern California, this museum has the largest collection of Pacific Electric Trolly Cars and other items. During weekends, you can take a ride on an original red trolley car