Mission San Juan Capistrano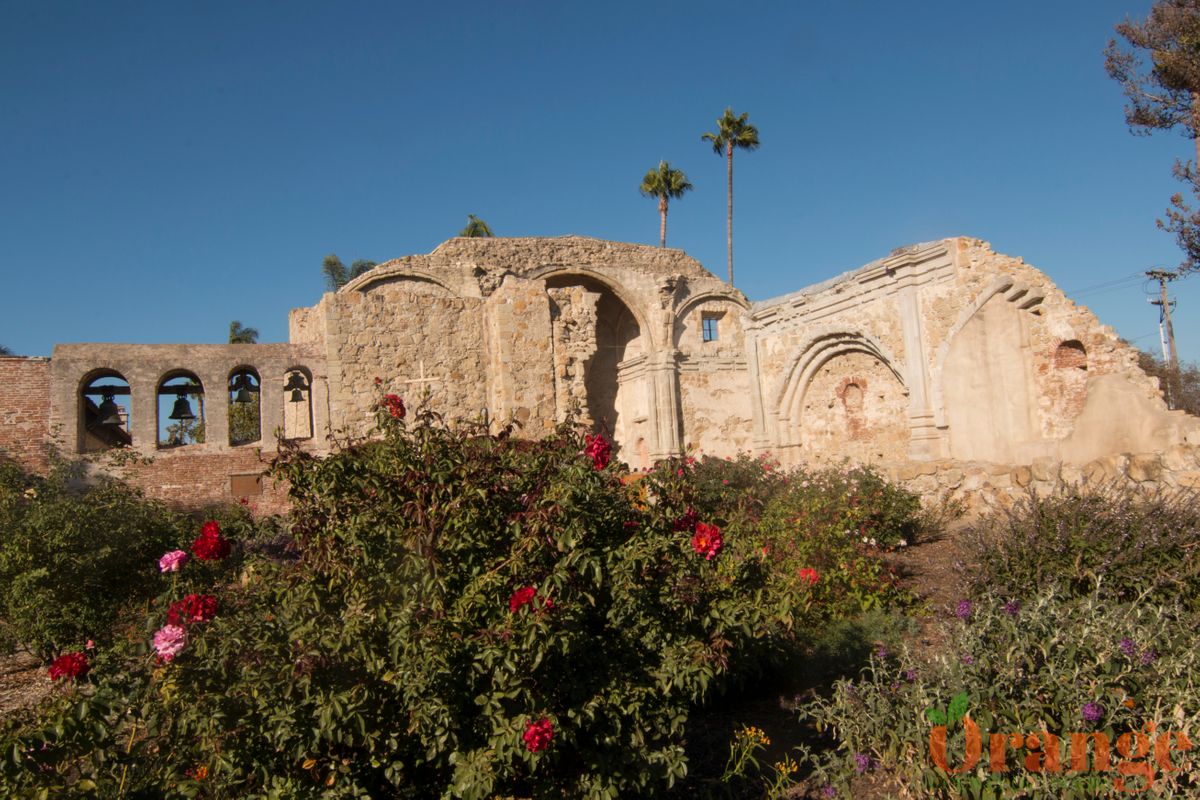 Founded in 1776, this Spanish Mission has the oldest building in California that is still in use. This mission was built next to the town of Acjacheme which was where the original known inhabitants to the area lived, known as Acjachemen People. The Spanish Missionaries tried to erect this mission first in 1775 but were unable to due to the natives revolting against it. The second attempt in 1776 was successful when more Spanish militants arrived to subdue the natives. Once the mission was built, the Acjachemen People were forced by the missionaries into their religion or else were executed. They natives were also assigned new Spanish names and they were now referred to as Juaneno Band of Mission Indians.
From 1775 on, many Spanish settled here as the mission eventually became self-sufficient. Water was available from nearby creeks, cattle were brought it, and farming took place. A chapel was built in 1782 and is still used to this day, this is the oldest building still in use in California. This mission is one of the best preserved mission in what was Alta California.
"El Camino Real" is a common street name around Southern California, the name translates to "The Royal Road." As the missionaries built more missions across Southern California, they used "the royal road" to transit from one mission to another. This route has been well traveled since the Spanish created it, even to this day. Now days, we drive right along much of it on US 101 and I5.This is why you will typically see the replica Camino Real Bells placed along much of US 101 and many streets named El Camino Real.
Now days, this well preserved church grounds serves as a museum for visitors to look into the history of the area and the culture that took place here. Although most of the native Acjachemen history was destroyed, there are still some artifacts and history on display here from them as well.