As you drive along Pacific Coast Highway through Huntington Beach and Newport Beach, you most likely don't know about the World War II history you're passing by. There's no signage or markers indicating any of these features as the land slowly claims them back. The military installations in Orange County were built as an extension of Fort MacArthur in San Pedro.
After the bombing of Pearl Harbor in 1941, Americans were scared that the next target by the Japanese would be the West Coast of the United States. Soon after, many military defenses were built along the coastal United States, many of them in California. A more well known military defense from this era is in San Francisco next to the Golden Gate Bridge which has been preserved and now serves as a tourist attraction. These historic installations here in Orange County have not been preserved and just sit around as nature slowly takes them back.
Bolsa Chica Military Reservation
This site in Huntington Beach had 2 large 155mm guns that rotated on a track, although 1 was completed in 1943 and the other was not. These guns would have been able to fire 1-ton shells, 28 miles. The military also took over Huntington Pier which served as a lookout for Japanese ships and submarines.
The foundations for the gun turrets are still visible and are located on the bluff at Bolsa Chica Wetlands above the water control valve and pedestrian walkway. They are hidden as they are slowly becoming overgrown with brush. There are a few other bunkers at Bolsa Chica that are buried and not visible anymore. 1 bunker can be seen in this video posted to Youtube.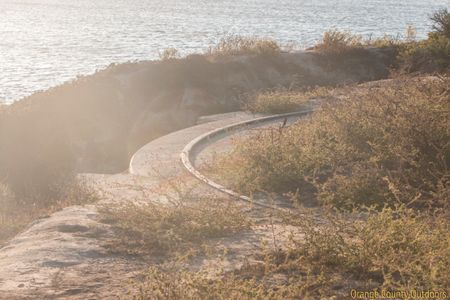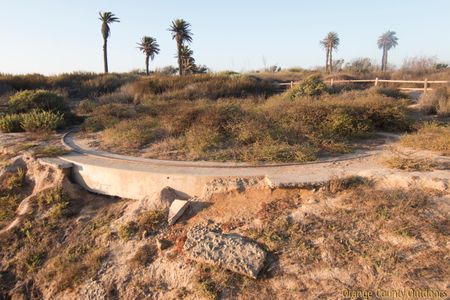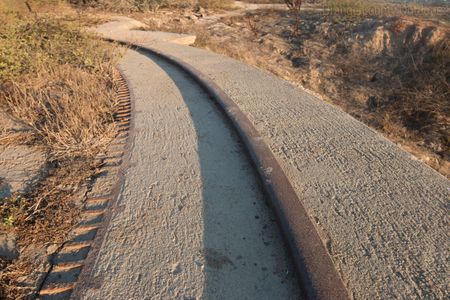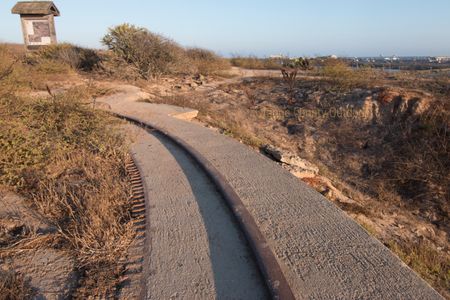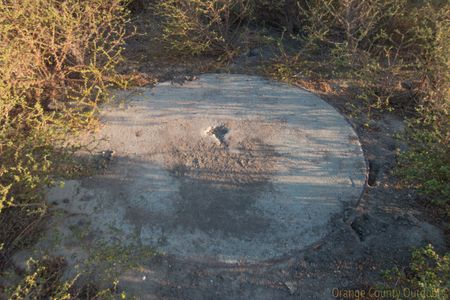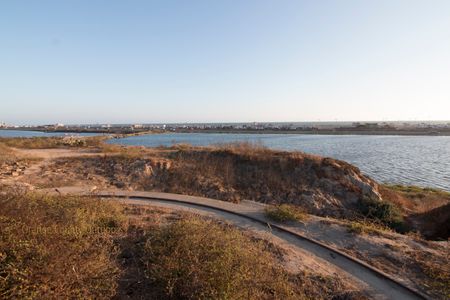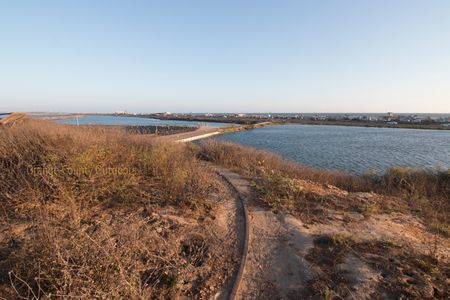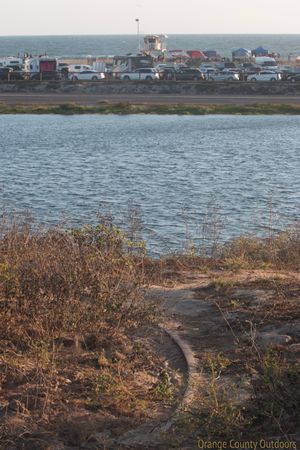 Abalone Point Lookout
Abalone Point Fire Control Station sits right on the border of Newport Beach and Laguna Beach in Crystal Cove State Park. This bunker can be hard to find as it was meant to not be visible to approaching enemy ships. The purpose of this control station/bunker was a lookout for Japanese ships and submarines and would relay their sightings to Bolsa Chica Military Reservation and Fort MacArthur where the guns would fire if needed. Inside this bunker are 2 large cement foundations which were used to hold high-powered binoculars.
This bunker can still be seen sticking up slightly above it's surroundings straight above Abalone Point at the south end of Crystal Cove State Park. You can find it up the hill near some power lines. While it is not visible from Pacific Coast Highway, you can see it easily from a boat if you are right at the south end of Crystal Cove.