Huntington Beach Pier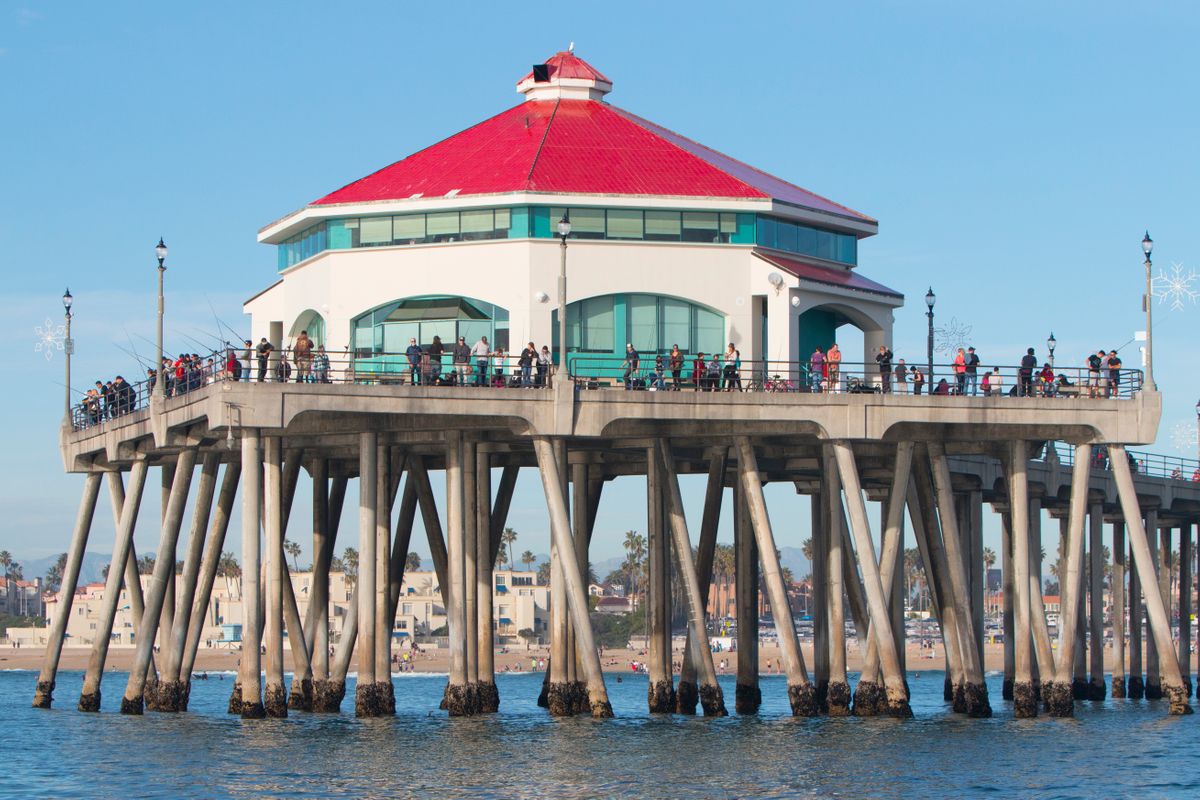 The pier you see here today is the fourth to have stood here, the original was built in 1902 which is before the incorporation of the city of Huntington Beach. The original pier was 1,000 ft. long and made out of wood, the pier was destroyed in a storm just 8 years after being built. In 1914, a new pier was finished in the same place but this time it was built of concrete and extended 1,350 ft. This new pier was the highest and longest public pier in the United States. The pier was extended by 500 ft. in 1931 and a cafe was also added at the end. Just 2 years later, in 1933 an earthquake in Long Beach caused part of the pier to collapse into the ocean, the pier was repaired and opened back up a few months later. Several years later, in 1939, a tropical cyclone off the coast of Mexico slammed straight into Southern California as a tropical storm. This was the only tropical storm to hit Southern California in the 20th century and it took out several other piers as well as causing extensive damage in coastal communities. This pier was once again destroyed and reconstructed just a year later.
In 1941, Huntington Beach Pier was taken over by the military after the attack on Pearl Harbor. The pier served as an enemy ship/submarine lookout and a large caliber gun was placed at the end of the pier. After the Japanese surrendered, the military removed these additions and the pier was given back to the city. The pier remained for many years until 1988 when a major storm struck and caused significant damage.
In 1990, construction began on a new pier and in 1992 this new pier was opened. This is the pier we see today. This pier was constructed to replicate the pier built in 1914 but several changes make this pier much better. This pier is strong enough to withstand a 7.0 earthquake and 31 foot waves. The pier pilings are spread farther apart so that surfers can surf through them. At 1,850 ft., the new pier is one of the longest piers on the West Coast. It's an icon of Orange County with it's red-roofed restaurant at the end.