Morro Bay
"The Gibraltar of the Pacific"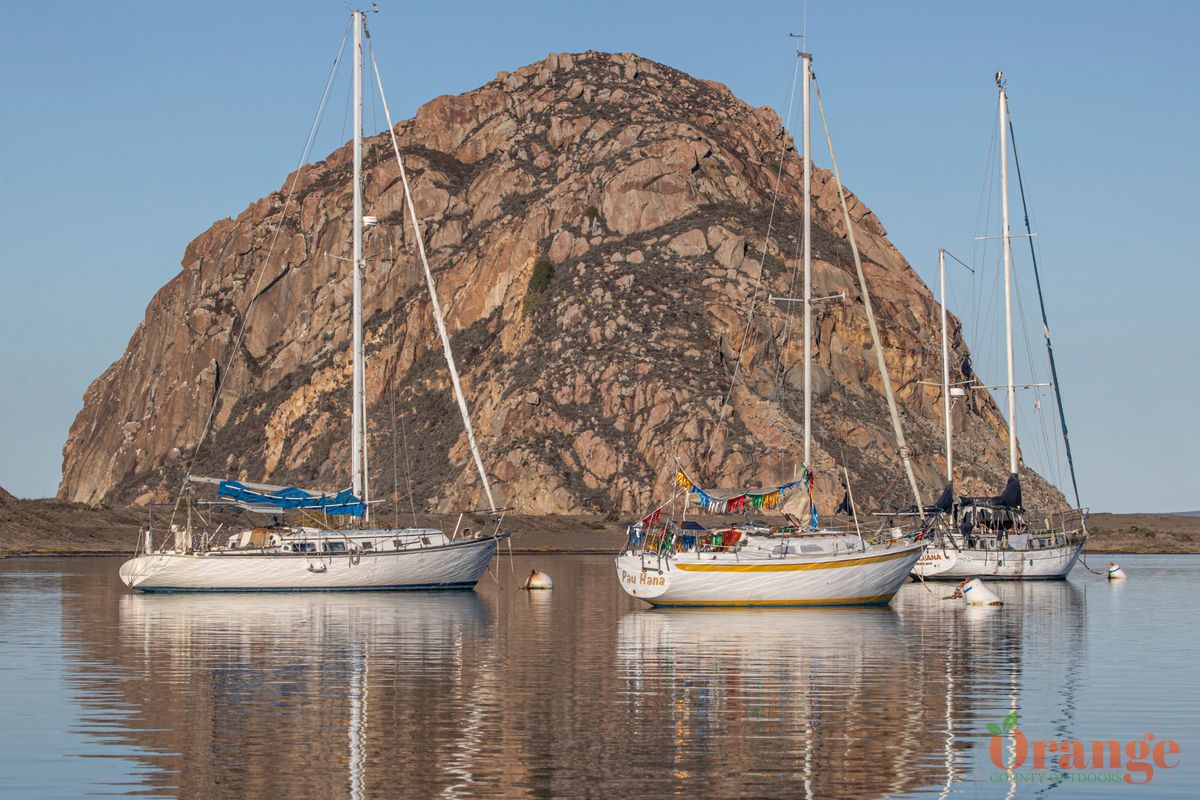 Located about 5 hours up the coast from Orange County, Morro Bay is a perfect town to get away and relax. This town has everything you would need (grocery store, gas stations, shops, restaurants) but also has great scenery. The whole vibe here is very slow paced and peaceful which is great if you're looking to get away from the hustle and bustle of the city. The 2 most prominent icons of Morro Bay are Morro Rock and the smokestacks. The smokestacks were decommissioned in 2014 but continue to stand due to their iconic value.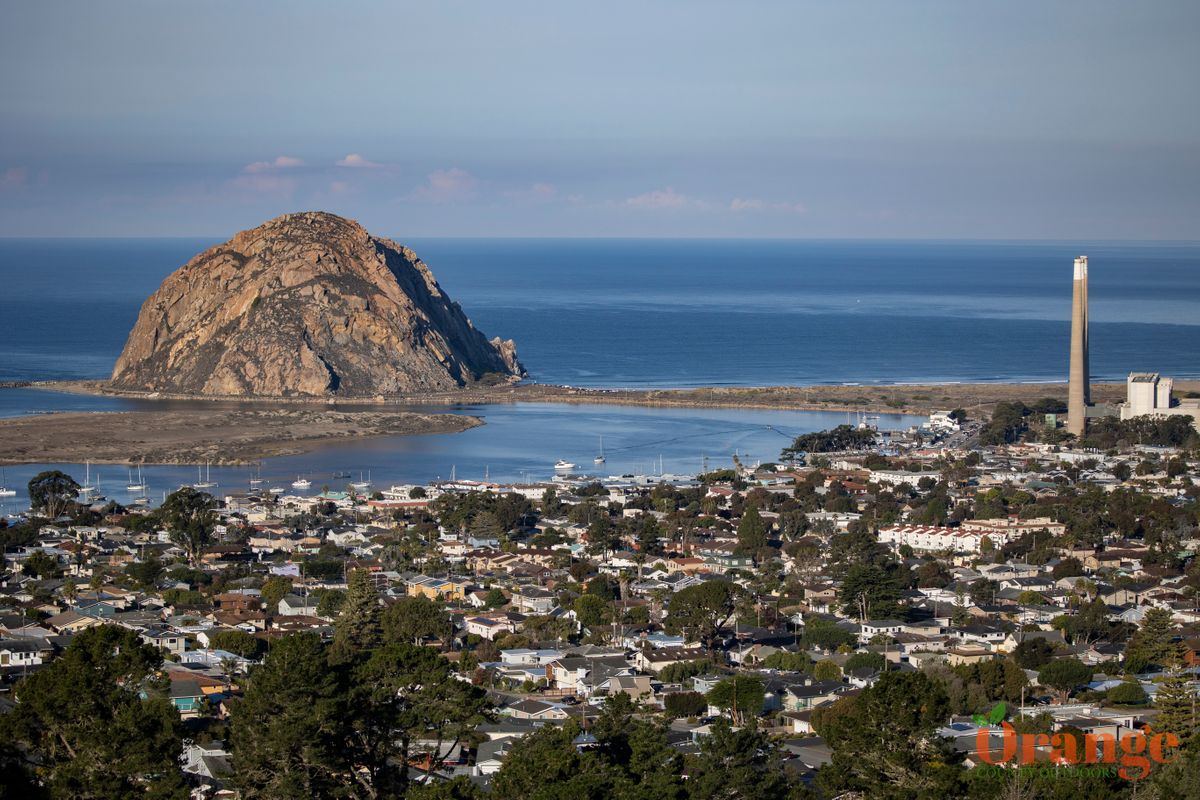 The main draw to this town is Morro Rock which is a volcanic plug, no visit to Morro Bay is complete without checking it out. This volcanic plug is basically lava that flowed out from this spot and cooled into rock, now considered an extinct volcano. There are 23 of these volcanic plugs or lava domes in this chain which stretches from Morro Bay to San Luis Obispo although they are more commonly referred to as "The Nine Sisters" as there are 9 of these domes that are easily visible. Morro Rock is the smallest of all these but the most prominent. As you drive between San Luis Obispo and Morro Bay, the other lava domes are easily visible but blend in more with the surrounding terrain than Morro Rock.
Morro rock would be an island if it wasn't for a small spit of sand that allows you to drive right up to it. At 576 ft. tall, it's a very large rock especially as you stand right next to it. The entire rock is part of Morro Rock State Preserve and is protected bird habitat which means you cannot climb the rock or fly drones or do anything else to interrupt the nesting birds. This rock has served as a landmark for sailors for hundreds of years.
Native Culture
This rock is a sacred sight to the original inhabitants of this area. The Chumash Tribes know it as "Lisamu." A fishing village was located here and the rock was surrounded by an estuary.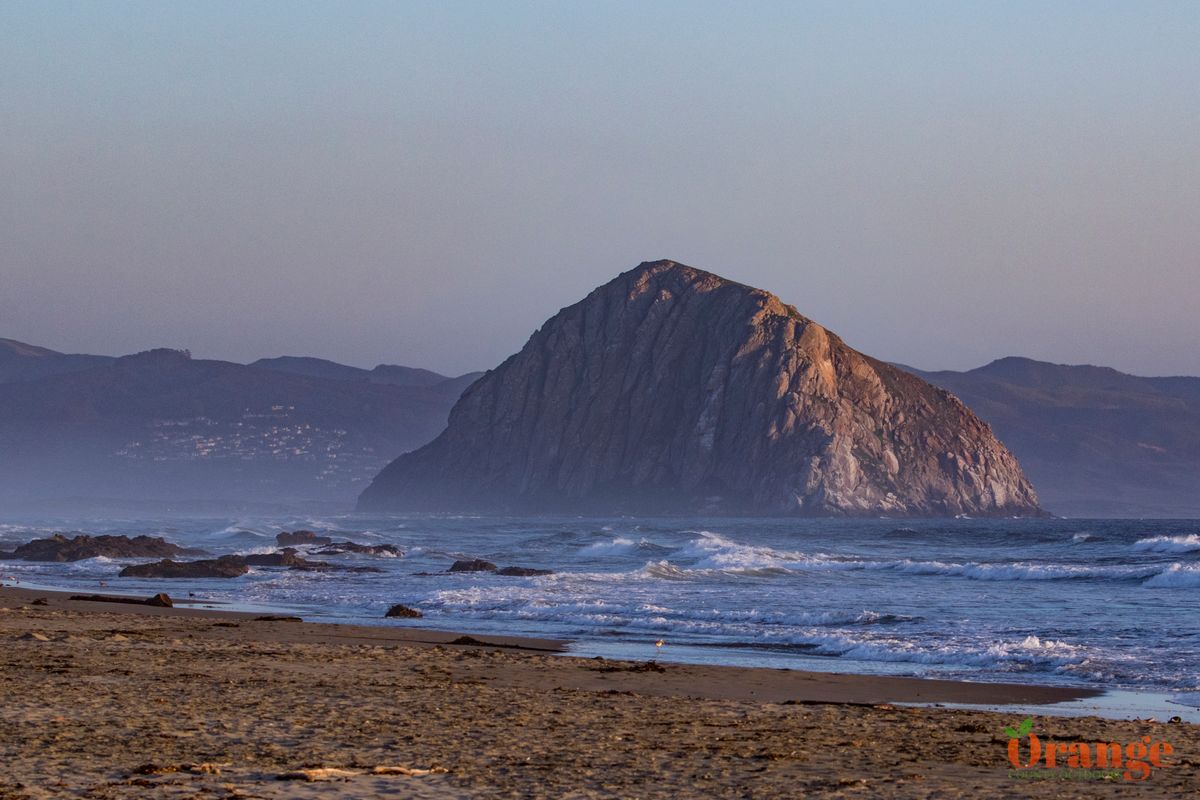 Sea Otters
A main draw to Morro Bay is the sea otters, some of the cutest animals to watch. We are lucky that we still get to even watch them as they were once hunted to the brink of extinction for the fur trade. Their fur is the densest of any animal, this thick fur helps keep them waterproof and warm. Sea otters are capable of walking on land but will very rarely do so as they are much more comfortable and safer in the water. When the sea otter population was decimated, sea urchins flourished and destroyed kelp forests. Sea urchins are the main food of sea otters and with the recovery of sea otters populations, the kelp forests were saved as well as many other animals that depend on these forests. Sea otters are still listed as an endangered species and are vulnerable to any sort of diseases or viruses that may come about. Because of this, a population of sea otters was established by conservation efforts at San Nicholas Island as a separate population in case anything happens to the otters along the west coast. Morro Bay is the closest place to Southern California to see a colony of them. They can be seen easily from near the rock or the public docks along the harbor.