Deep Creek Hot Springs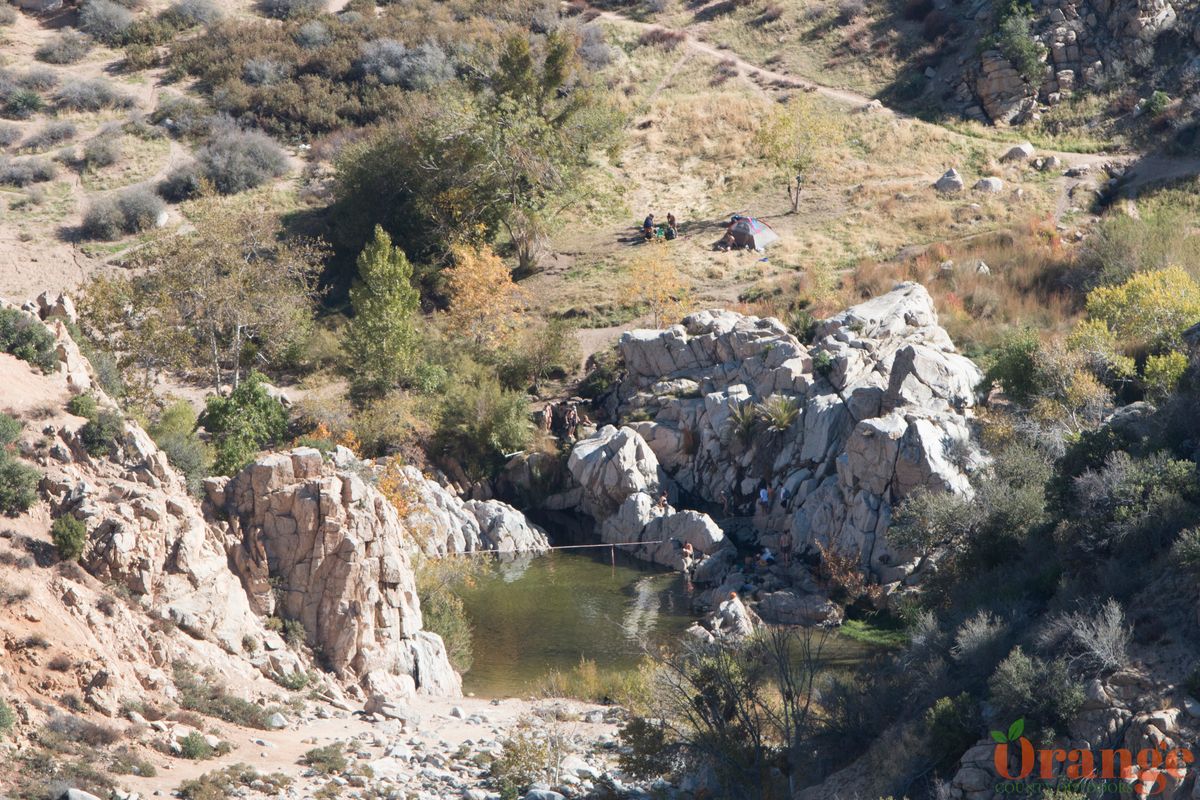 An oasis just a few hours away from Orange County, located between Lake Arrowhead and Hesperia. There are about 5 hot springs with sometimes a couple more depending on whether or not people sandbag some other ones along the creek. Each hot spring varies in temperature which vary from very hot to just hot, getting colder in the pools closer to the creek. There are a few different sources coming out of the ground where the water is way too hot to get in but by the time it flows down into the pools, it's a little cooler. The creek itself is actually a river that you can swim around in and is typically cold but varies depending on the time of year you visit, winter and early summer you can expect the creek to be very cold but mid to late summer the creek is very nice especially after you get in from your hike to cool off before soaking in the tubs. There are no resources here including trash pickup so PACK IT IN PACK IT OUT! Also avoid bringing glass. There are actually 4 ways to get here including the main route from Bowen Ranch (Hesperia), from up or down the Pacific Crest Trail (farther routes), and from Bradford Ridge (Lake Arrowhead) which is the less known route and the guide you'll find here since it's also the closest route from Orange County.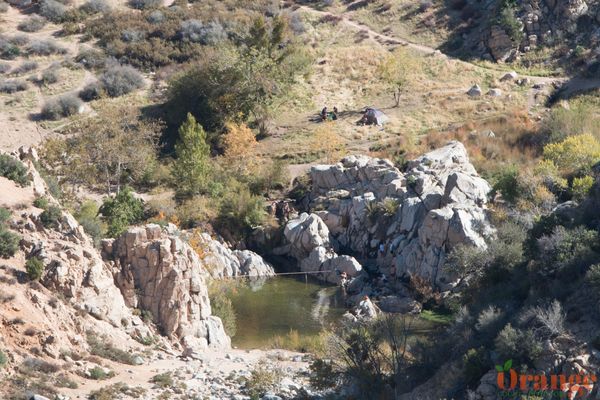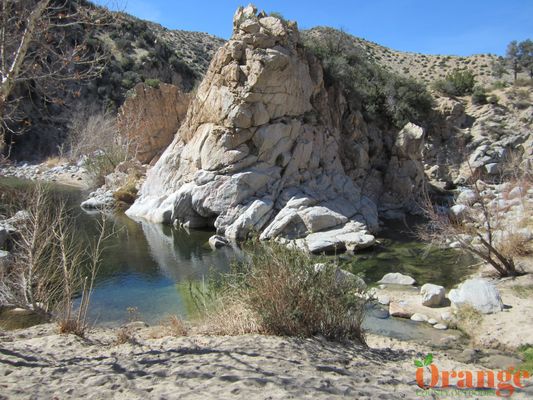 Getting There:
About a two hour drive from most of Orange County, the map below will take you to the lesser known trailhead through beautiful Lake Arrowhead. Once you get to Lake Arrowhead, stop at Jensens on Hwy 173 which is what you will take until you reach the trailhead at the little bridge. You will possibly find a couple cars parked around this little bridge and sometimes there is a small sign marking the trail but not always. It's the only trail you will find at that location and the hike is about 6 miles roundtrip. If you hike during the hot summer months, be sure to hike in early and hike out late because it can change the hike drastically based on temperature, also know that coming out from the creek is very steep for almost a mile and is very slow going, there is very little for shade the entire route. If you visit on the weekends, you can expect large crowds but still enjoyable since everyone is usually on the same page with enjoying the springs and having fun, if you visit on the weekdays it will be much less crowded.