Big Pine Lakes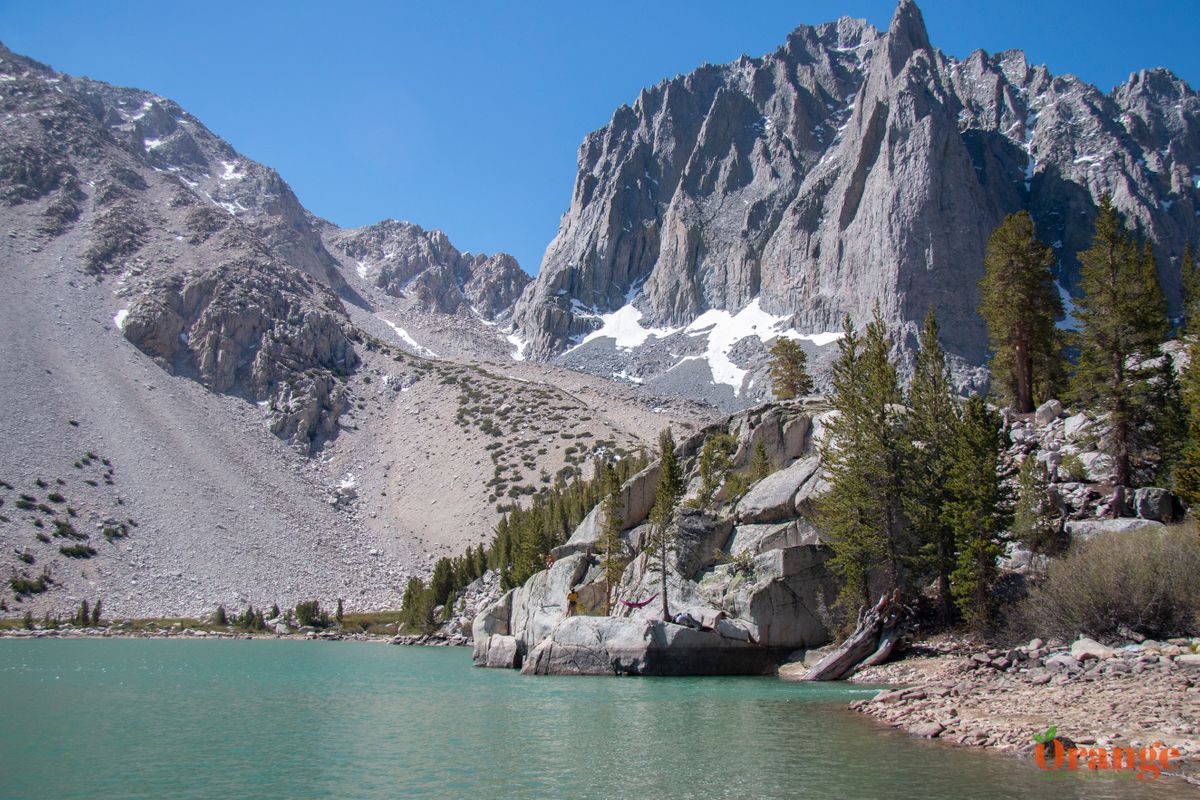 An absolutely beautiful getaway into John Muir Wilderness that you can do within a weekend from Orange County. Big Pine Lakes consists of 7 numbered lakes and several other nearby glacial fed lakes. As you hike in, the lakes are numbered in the order you get to them, First Lake is the first you get to and Seventh Lake is the last. You can also chose to hike to Black Lake, Summit Lake, and Sam Mack Lake.
The hike itself is amazing with its breathtaking scenery through a healthy pine forest. This hike can be done in a day via a 14 mile round trip hike to First Lake or you can backpack it. Since there are several lakes here, it's very easy to find a spot to set up camp and have your own slice or nature away from other people. If you choose to hike this in 1 day, you would of course bring less gear and can do it faster but you would still be limited on time there. By making this a 2-3 day trip, you would be bringing more gear but you could fully relax and enjoy this amazing place. Once you have camp set up, you could hike further up to the nearby lakes or up to Palisade Glacier. You do not need a permit to day hike this but you do need one to camp overnight which you can acquire from the local forest ranger office. It's also required that you do not set up camp within 100 feet of the lakes and store all food in bear proof canisters or out of reach from bears.
Getting there:
It's about a 5 hour scenic drive to the town of Big Pine followed by the short drive to the trailhead which is located just outside Big Pine. To get to the trailhead from Big Pine, head up Crocker Rd./Glacier Lodge Rd. until you get to the parking area at the end of the road. The hike in is almost all uphill so be prepared for that, the good thing is that on the way back to the car is much easier. The hike to First Lake is about 7 miles, add another mile to Second Lake. There are a total of seven of these numbered lakes and many more glacial fed lakes in this area. If you want to keep going, you can hike up to Palisade Glacier which is amazing but can be strenuous due to hiking through snow and over boulders. The trail to the first several lakes is easy to follow and well defined but the trail to the glacier is not as easy to follow.