Pacific Air Show 2022
Pacific Air Show returns for 2022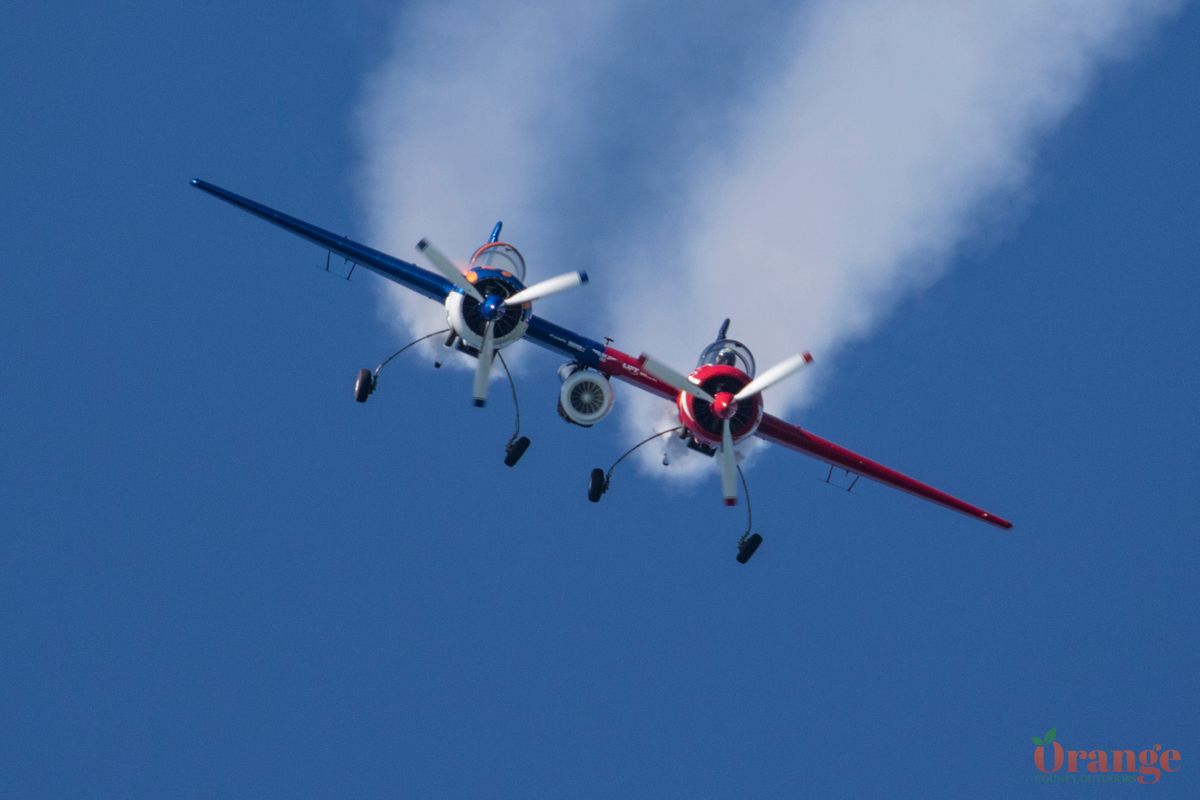 Since 2016, The Pacific Air Show has brought an amazing array of private and military planes performing tricks right over the beach creating a unique way to watch an airshow!
What also sets this air show apart from others is the variety of aircraft! This air show features military and private planes/jets. Also, the viewing from right along the beach makes it even more enjoyable. Relax at the beach, hotel, pier, or boat as these stunt pilots make their rounds right over you!
The best viewing locations
From the beach - You can watch the air show for free from the sand just to the left or right of the Drop Zone and reserved area. While you won't be right in front of the main focus, viewing here is just fine and still good. The planes fly all along the beach so really anywhere from Huntington Pier to Beach Blvd. offers a good show. Parking is difficult.
From the Drop Zone - This is dead center to all the action. Watching from here will bring you right into the action the planes cross right here and the paratroopers land on the beach in front of you. You can pay for unreserved beach seating or reserve tables and cabanas here. While this is right in the action, the downside to this viewing angle is that you will looking directly into the sun and the planes will be backlit. The parking around here is difficult so arrive early. Pacific Air Show
From the Pier - Watch the planes/jets fly directly at you as they fly along the beach. While you will not be center stage to the drop zone, you will still see all the action just fine and also have aircraft flying right over you and directly towards you. Pier tickets can be purchased from Pacific Air Show.
From a boat - This offers the best lighting since you will have the sun behind you which means you see the sunny side of the planes. You will also have a nice background which includes the beach, people, mountains, and buildings. There are several companies offering tours from whale watching boats out of Newport Beach and Dana Point.
From a hotel - HB Waterfront offers an amazing view from their rooftop lounge. The main action is located straight in front of this hotel so not only will you be watching from dead center of the drop zone, but you will be eye level to the performers. Viewing from here also gets you out of the sand and allows you to relax at a table where you can also order food and drinks. Valet parking is also available here so you don't have to deal with the chaos of parking.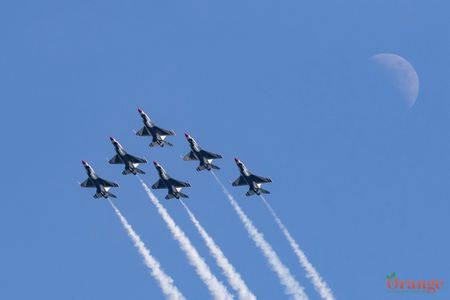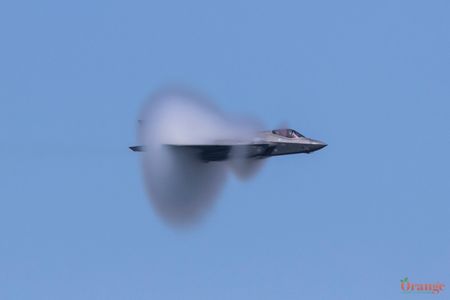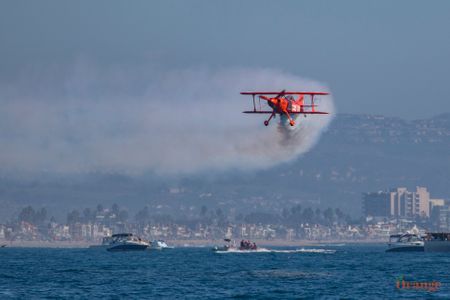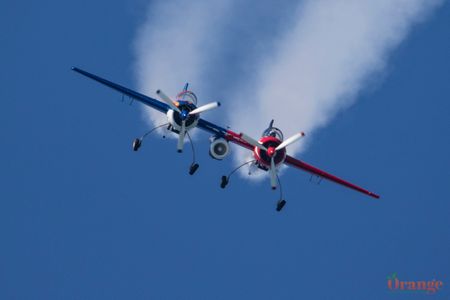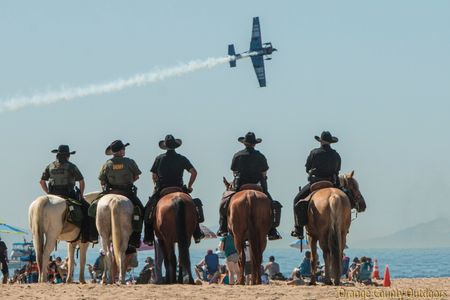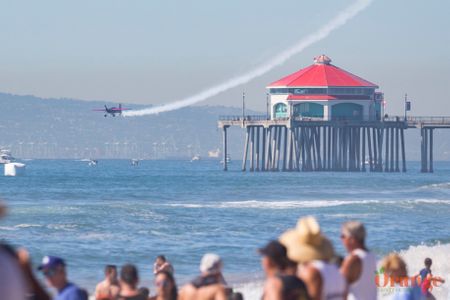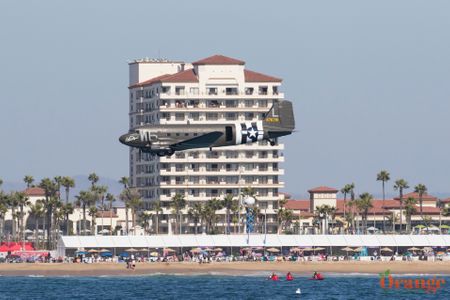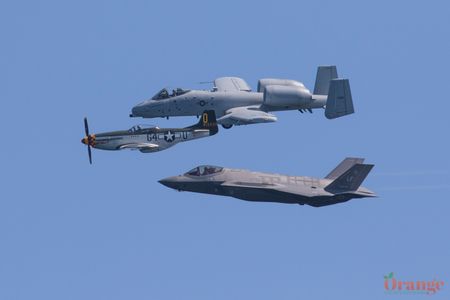 Stop by Lyon Air Museum to see some beautiful vintage planes and their history. This is a hidden gem in Orange County and you can also see some of the Pacific Air Show planes before and after the show.