Monterey Bay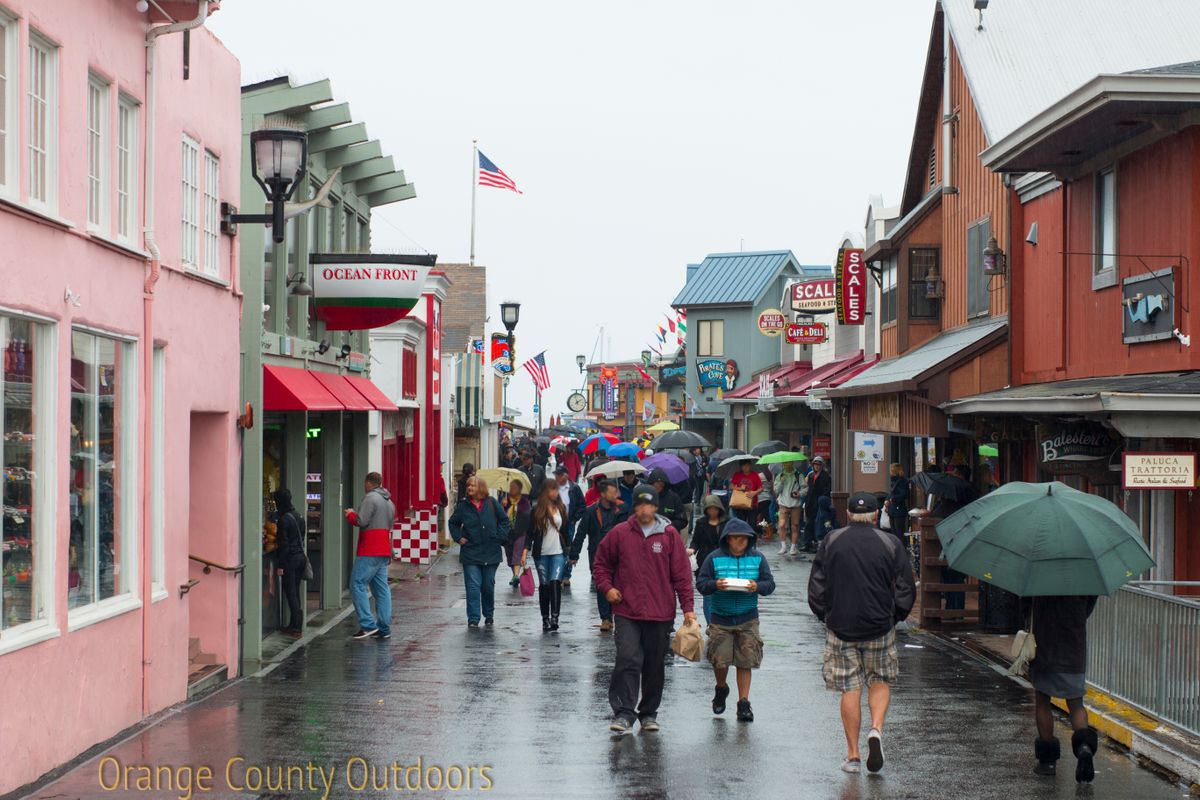 If you're looking to get away from Orange County's hustle and bustle but stay near the ocean, Monterey Bay is the perfect place! With approximately 28,000 people living in the town of Monterey, it's a very peaceful town with small town vibes but still has all the comforts of great restaurants, grocery stores, and hotels. Monterey is also one of the best places in the world to whale watch, definitely the best in California, any time of year you are likely to see many whales. Visiting in the winter will likely show you gray whales while visiting in the summer will likely show you humpback whales and possibly blues too! Monterey Bay is also one of the best places to see killer whales (yes, right here in California!), while there are sightings of killer whales in the bay year-round, the best time to see them is April-May when they are in the area looking for gray whales to prey on as they pass by the deep canyon. The best odds of seeing these animals is with Monterey Bay Whale Watch, owned by Nancy Black who dedicates her life to studying killer whales so if you want your best shot, book an all day trip where she is the captain because she will go wherever the killer whales are reported. While around town, take a walk along Fisherman's Wharf for great food options along the harbor and great sea otter viewing. Also, check out Lovers Point Park which offers great views of the bay, from there take a peaceful walk down the coastal trail towards Hopkins Marine Station where you are likely to see a colony of harbor seals. Not only is Monterey a great weekend destination but there are many other stops along the way which are great to stop at depending on which route you take. There are three main routes to Monterey from Orange County:
Interstate 5: the fastest/most straight but most boring = 6 hours
U.S Route 101: beautiful drive with hills and history = 6 hours
Highway 1: the most beautiful/scenic but longest = 8 hours
Places like Madonna Inn, Big Sur, San Luis Obispo, Hearst Castle, San Simeon elephant seals, McWay Falls, and much more are all along the way depending on which route you take. Once in Monterey, a very well known activity is whale watching as they have amazing viewing of killer whale's year round but mostly in spring, they are also known for having a abundant array of other marine life like humpbacks and blue whales, along with many dolphin species including northern right whale dolphin. You will find a wide variety of affordable lodging as well.